Record 128 cases of coronavirus reported in Stutsman County Thursday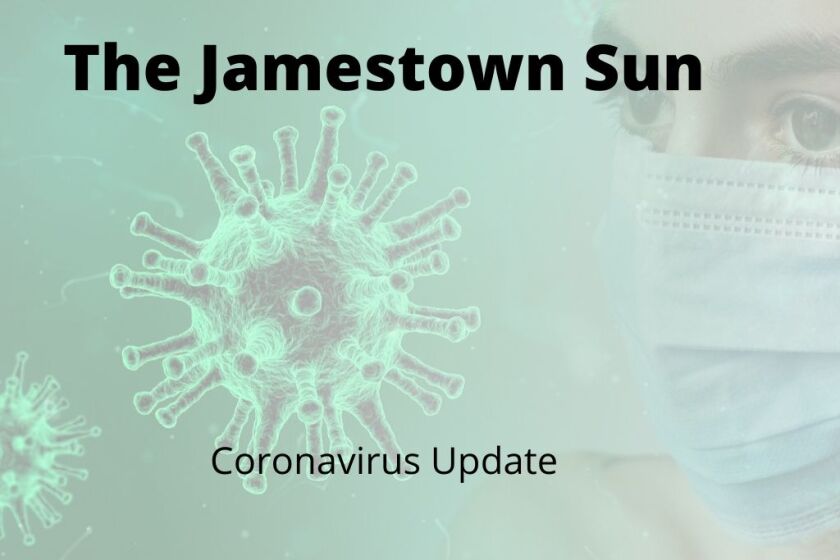 Stutsman County has 128 new cases of coronavirus, an all-time high reported for a single day, according to information released Thursday, Nov. 12, from the North Dakota Department of Health. Stutsman County now has 504 active positive cases and a daily positivity rate of 18.21%.
The Jamestown City Council is holding a special meeting at 5 p.m. Thursday to consider additional emergency measures to slow the spread of the coronavirus.
There are a total of 1,801 new positive cases in the state, the health department said, and a total of 10,421 active cases. The state's daily positivity rate is 13.86%.
Eleven deaths were reported in the state related to COVID-19. The ages of those who died ranged from a man in his 20s to people in their 90s. Two deaths occurred in Cass and Morton counties and one in Benson, Kidder, LaMoure, Mercer, Nelson, Ward and Williams counties. A total of 697 deaths related to COVID-19 have been reported since the pandemic began including 22 in Stutsman County.
Other counties in the Jamestown region reporting cases were Barnes, 31; Dickey, 21; Foster, 18; LaMoure, eight; Eddy, Griggs and McIntosh, six each; Wells, four; and Kidder and Logan, three each.