Stutsman County has 98 new COVID-19 cases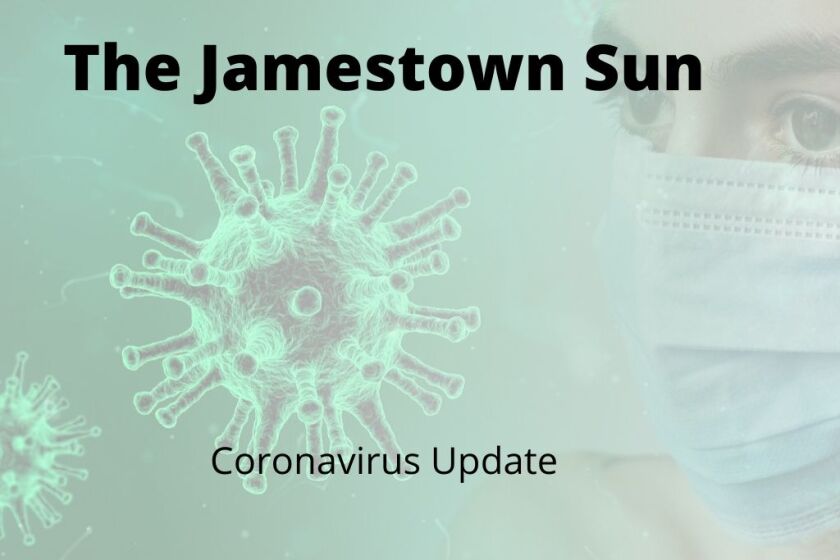 Stutsman County continues to break new records for coronavirus cases, reporting 98 cases Friday, according to information released from the North Dakota Department of Health. The county now has 399 active positive cases.
The high positive counts may lead to additional restrictions, according to Jamestown Mayor Dwaine Heinrich.
"The numbers seem to be completely out of control," he said. "Obviously we have to tighten restrictions, obviously we cannot allow what is happening to continue."
The North Dakota Department of Health also reported the state had 17 deaths related to COVID-19, including two women, one in her 60s and one in her 90s, from Dickey County, a man in his 80s from LaMoure County, and a woman in her 80s from Wells County. The other deaths were reported in people ranging in age from 30s to 100s in Burleigh (four), Cass (three), Walsh (one) and Ward (five) counties.
There have been 613 deaths in the state related to COVID-19 since the pandemic began.
Central Valley Health District announced Friday morning that the community should expect another large number of positive cases of COVID-19 being reported.
"Approximately half of the positive cases are located in a congregate living setting, while the remainder are attributed to community spread," said Robin Iszler, unit administrator.
Gov. Doug Burgum announced Thursday that Stutsman County has been moved to the "high risk" orange category in the COVID-19 North Dakota Smart Restart Plan. Guidance includes that at this level of risk that all gatherings and events should be held at 25% capacity, not exceeding 50. The same capacity guidance is also given for bars, restaurants and food service industries. For more information on the ND Smart Restart Plan, visit https://bit.ly/36h0mL0 .
Other counties in the Jamestown region reporting cases were Dickey, 30; Barnes, 12; Foster, nine; LaMoure, six; Kidder, five; Eddy and Griggs, four each; Wells, two; and McIntosh, one.