Father-son relationship shines in Jamestown
It was hard not to say "ditto" for the father-son duo volleyball players.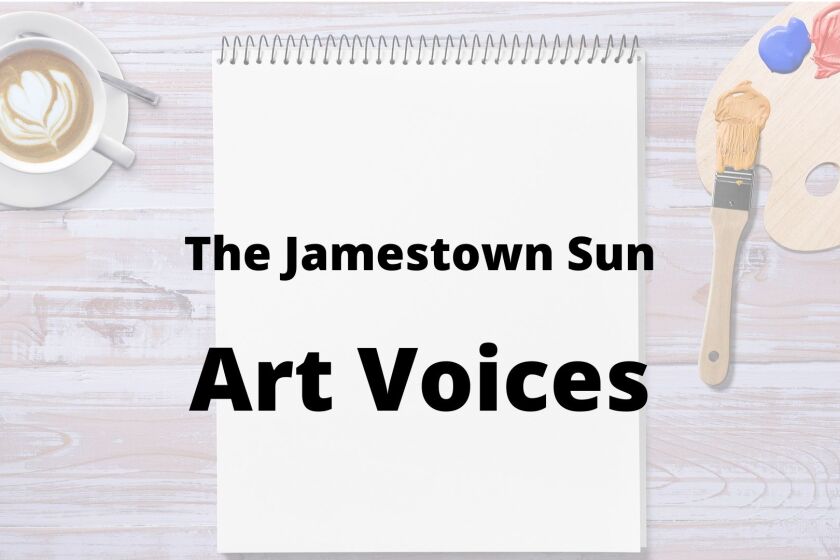 In my column of Feb. 9, I wrote about the impact parents have on their children's lives. One was Reuben Liechty, a farmer from Jamestown, the other two, Andrea Bocelli and Tiger Woods, both pretty famous around the world for their music and golf, respectively. Each contributed time and energy, patience and plain old hard work to help their sons learn the skills each father was known for.
I didn't plan to do that again, but in a Feb. 9, 2022, Jamestown Sun sports feature, Katie Ringer wrote about Travers and Caylor Cox. It was hard not to say "ditto" for the father-son duo volleyball players. It's pretty obvious just reading that newspaper that here again is a father who taught by actions not lectures.
Mind you, I've not met the senior Cox, and nope, there's no relation that I am aware of. Not having met Travers, I still can write about him because his son Caylor was an art student at the University of Jamestown and from the very first time we met, I knew he had a remarkable upbringing. In art, it's not a given that every student arrives with a background in athletics. In fact, the arts balance the number of students in sports. Not everyone does both well. But at Jamestown College/ the University of Jamestown, just about every year there have been outstanding kids who excelled in both art and sports.
My first example has to be a Native American football player from near Devils Lake. In the mid-1990s, he led Jamestown College's team to victory after victory. I didn't attend his games but the sweaty youngin, soft drink in his cup and a snack in his backpack, would saunter into the chapel basement, where the ceramics department was, late in the day to work on throwing pots. Mind you, they were not typical pots. They were so tiny you could put most of them into a standard coffee cup. But his hands were the size of catcher's mitts, yet his pots were small and exquisite. Physically, he barely fit through a regular doorway, but his skill and imposing presence on the field were secondary to his artwork. He was making pots for his mom. She'd raised him and his sibling alone. He adored her. For him, she was like Caylor's dad: a hero.
I told Caylor about the football star. I had to explain why the younger Cox was following a tradition: students who starred in sports and art. He was among the gifted athletes who found art as the calming balance for their busy college life. Young Caylor arrived with an interest in making "stuff." He would show up after classes after volleyball practice and, like the football player, work on the potter's wheel or hand-built one of his intricate masterpieces. Or he'd sit in the 2-D classroom where he'd be joined by a buddy and they'd discuss what they'd draw, or sometimes they'd paint fantastic scenes with some outlandish wild thing in the setting.
So what do art professors do when gifted students show up in classes? You give them assignments with objectives, show them how to accomplish the new information, and then you get out of their way so they can shine at their own pace. Caylor did that. Not only he but all his peers who attended art classes with him improved and out-performed what they normally would have done. By being in art classes, Caylor and other athlete-artists before him improved the work being done by the whole class. It's a symbiotic relationship. Peers "hang" with peers who share similar interests. And they do art together. They learn from each other and they try new stuff their professor taught them. Then, they do what all fine artists do, they go beyond their instructor's instructions and venture outside their comfort zone to perfect a new medium or a new concept.
Caylor did that in art. And now I know to thank his dad Travers (and his mom) for the examples they gave their son. What a joy it has been to have the kids of parents who give their children far more than a bed and food. Teaching children how to deal with mistakes, hard work and success ... all that's part of what it takes to be an adult who knows how to deal with life, with learning new information and balancing it all.
They optimize the signage my teenage brothers' bedroom once had on the wall; "I'd rather see a sermon any day, than hear one." Yes, parents who guide by example are the best teachers anyone can have.
If anyone has a subject for this column, please send to Sharon Cox, PO Box 1559, Jamestown, ND 58402-1559.