Sunshine Week promotes open government and your right to know
Forum Communications Co. and its journalists join with the News Leaders Association this week in promoting and discussing Sunshine Week and the importance of open government.
Editor's note: This is one in a series of news stories and editorials from Forum Communications in support of open government. Sunshine Week, which champions open government and celebrates access to public information, is March 12-18.
Newspaper editors across America every March since 2005 during "Sunshine Week" have led an enduring effort to promote open government and freedom of information.
This newspaper is joining with the News Leaders Association this week in the national celebration of Sunshine Week promoting your right to know and the importance of open government in the United States. Sunshine Week this year is Sunday through Saturday, March 12-18.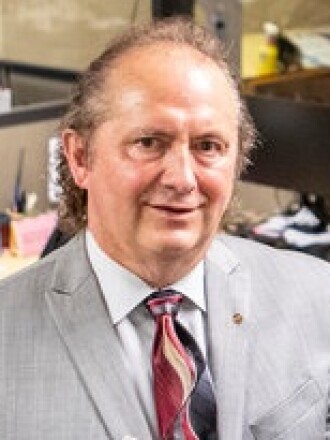 Citizens and news professionals can simply use local, state and federal Freedom of Information laws to find out what is going on in government in their communities and to hold public officials accountable.
Sunshine Week always coincides with March 16, the anniversary of the birth of James Madison, the fourth president of the United States. Madison is called the father of the U.S. Constitution and a key advocate of the Bill of Rights.
The First Amendment in the Bill of Rights prevents both the federal government and states from violating our five basic freedoms:

Religious freedom
Free speech
A free press
The right to assemble
The right to petition our government for a redress of grievances
Those freedoms, in turn, make Americans among the freest people in the world.
In fact, Madison's birthday on March 16 is now celebrated every year as National Freedom of Information Day. The information a government can hold is significant, from the decisions it makes to the facts it discovers and even sometimes private information on people obtained during surveillance operations. Through the Freedom of Information Act, passed on July 4, 1966, any individual can seek government information by requesting it and the information should be provided free of charge or with a nominal fee.
The purpose of Sunshine Week is to celebrate and highlight that government functions best when it operates in the open.
The key point of open government and freedom of information is that it applies to all residents of America, not just the media. In fact, journalists have no more rights than you as private citizens. It is true that journalists are often more familiar with freedom of information laws in local, state and federal government, but we have no more rights than the average citizen.
Government can move in many ways to restrict information or censor information. Examples include states enabling library book censorship, government individuals and entities not abiding by open meeting laws or government entities not producing information when requested.
Freedom of information laws differ from state to state. Minnesota's freedom of information laws are among the strongest in the Midwest, while South Dakota's laws are far weaker.
Americans are fortunate and unique in the world in the many freedoms we enjoy. There are many countries that still do not have any freedom of information laws.
Forum Communications, its editors and its Editorial Advisory Board have produced a series of articles for this week promoting Sunshine Week and informing citizens how to exercise their rights.
Sunshine Week promotes the dialogue about the importance of open government and freedom of information across America. Throughout this week, journalists, civic groups, libraries, watchdog organizations, schools, freedom of information advocacy groups and many others will continue to advocate and protect your right to know.
Kelly Boldan is a member of the Forum Communications Co.'s Editorial Advisory Board. He has been editor of the West Central Tribune in Willmar, Minnesota, since 2001.