'Tidying' can lead to better health
Getting your mind and body involved in productive work can give positive results that last.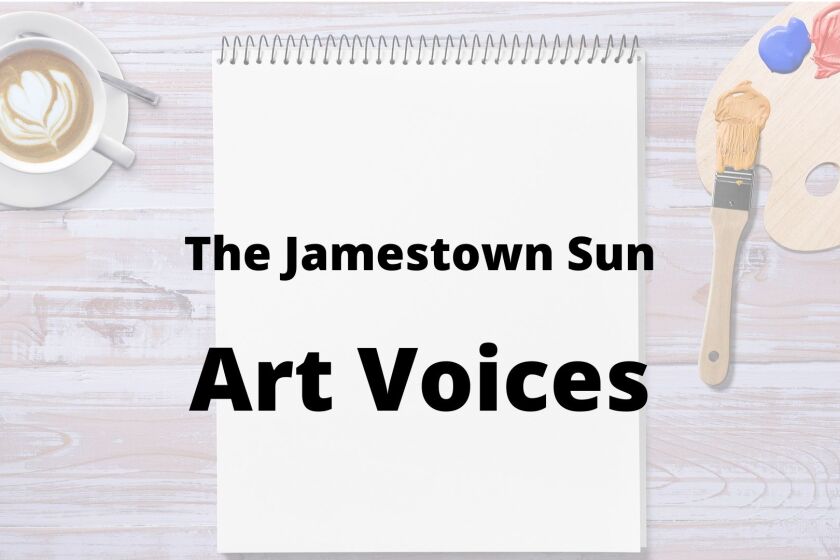 We are part of The Trust Project.
Changes in our lives make us antsy; nobody wants to be stuck in a place without a way out. We feel trapped when there's no place to hide. First, it was Covid worldwide, then American political insanity and since Feb. 24, Russia began invading Ukraine and has been in war since. Partly because of that war, we in the USA have hit some high inflation. Gas and food prices have gone sky-high and we freedom-loving people are again forced to stay close to home and try to stay busy while staying abreast of world situations. Fear and nervous energy raise blood pressure. Tempers vent, causing more strife. For many people, this is the most difficult experience of their lives.
But this experience, this nervous energy, can be released in productive ways. There's not a single solution that works for everyone but a solution is doable. Getting your mind and body involved in productive work can give positive results that last. A thorough cleaning may be what's needed.
In the New York Times best-seller, " The Life-Changing Magic of Tidying Up...," Marie Kondo lays out a simple system for cleaning away literal and symbolic debris from our homes that when finished opens up our environment and vision for the rest of our lives. It's kinda like a full-life dose of Black Draught. By purging the debris, we open up for beauty and good health.
Most of us attack a messy house room by room or that little-by-little approach, which dooms you to pick away at your piles of stuff. The KonMari Method, with its revolutionary category-by-category system, leads to lasting results. According to online posts, we are guided to determine which household items "spark joy" and which don't. If it sparks joy, then your home can create a calm, motivating space.
Their work was not appreciated until much later.
If cleaning can do that, then we all need to grab the shredder, get those lawn bags out and get rid of that mountain of "stuff." True, the city already did spring cleanup in May, but "tidying" can be done any time of the year, not just spring. August is a fine time to start. Get the kiddos involved and dump their junk along with collected summer "stuff." Clear the way for fall into winter with mind-saving space free of clutter. Reading the accolades about her method was inspiring.
"Ms. Kondo delivers her tidy manifesto like a kind of Zen nanny, both hortatory and animistic" cites The New York Times. "The most organized woman in the world" claimed PureWow. "All hail the new decluttering queen Marie Kondo, whose mess-busting bestseller has prompted a craze for tidying in homes across the world ... one proper clear out is all you need for the rest of your life," said Good Housekeeping (UK). "(It is) enough to salute Kondo for her recognition of something quietly profound: that mess is often about unhappiness, and that the right kind of tidying can be a kind of psychotherapy for the home as well as for the people in it ... Its strength is its simplicity," claimed The London Times.
After doing some spring and summer cleaning, a feeble attempt at the Kondo method didn't quite get this artist's space "joyful," but it did get things neater. In her book, she recommends folding clothing, not hanging, getting rid of collections of collections (who in the family wants all that stuff after you pass anyway?), and she recommended a logical means of sorting socks and other non-wrinkle-able clothing. Her method of storing was novel and just plain smart. According to the author, socks need to be folded, not stuffed inside each other, and stored on their side so when choosing a pair, all socks are easily seen at one time. Her method of displaying them in a drawer was to use a shoebox fitted inside the drawer. True, in North Dakota, one pair of socks could fill a shoebox. But the very idea of laying them flat with a mid-fold makes it much easier to see all the socks at once.
Her take on displaying knick-knacks sorta rubbed me the wrong way though. There was no chapter on what to do with a collection of your own artwork. She recommended displaying one piece of decorative work at a time. But then she also recommends not becoming a storage unit for "stuff." We have fewer thrift stores in Jamestown these days and since next May's spring cleanup is nine months away, we have to find additional outlets for the treasures we need to donate. It's self-tough-love getting rid of so many sweet treasures but that open space is inviting.
She didn't have a chapter on how to sort plants. But now I have more room for plants. Woo … I feel a sequel coming on.
If anyone has an item for this column, please send it to Sharon Cox, PO Box 1559, Jamestown, ND 58402-1559.