Bravo to approving agreement
The Jamestown City Council approved a mutual aid agreement with Valley City.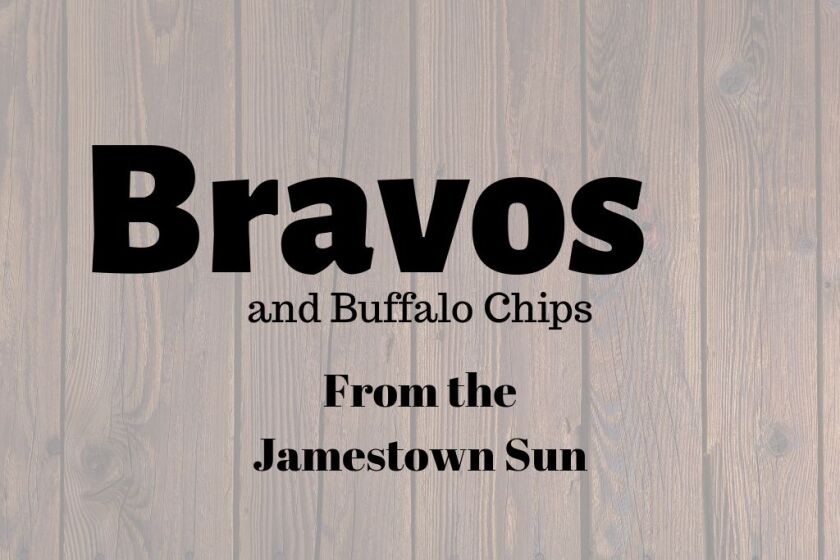 The Jamestown Sun hands out these bravos this week:

Bravo to the Jamestown City Council for approving a mutual aid agreement between Jamestown and Valley City to more effectively respond and provide public services during emergency situations. Working proactively together to help each other in a time of need serves both communities. The mutual aid agreement says the cities will develop and implement preparedness plans and conduct joint exercises before an immediate need to enhance the efficiency and effectiveness of their response to any emergency or disaster.

Bravo to those candidates running for public office in Jamestown and Stutsman County. The Jamestown Public School Board and Stutsman County Commission are short of candidates for available positions. Candidates who want to serve the public commit their time running for office and serving if elected.

Bravo to Jamestown High School speech team members who won the state championship in their respective categories at the Class A Speech State Meet on April 9. The state champions were Paris Eslick in storytelling, Maddy Orr in radio broadcasting and Anja McDermid and Daniel Nyland in serious duo. And bravo to the Blue Jay speech team, which finished third out of 18 schools with three state champions at the Class A Speech State Meet.

Editorials are the opinion of Jamestown Sun management and the newspaper's editorial board.