Bravo to bench project at the Sensory Garden in Jamestown
New seating will be installed there in the spring.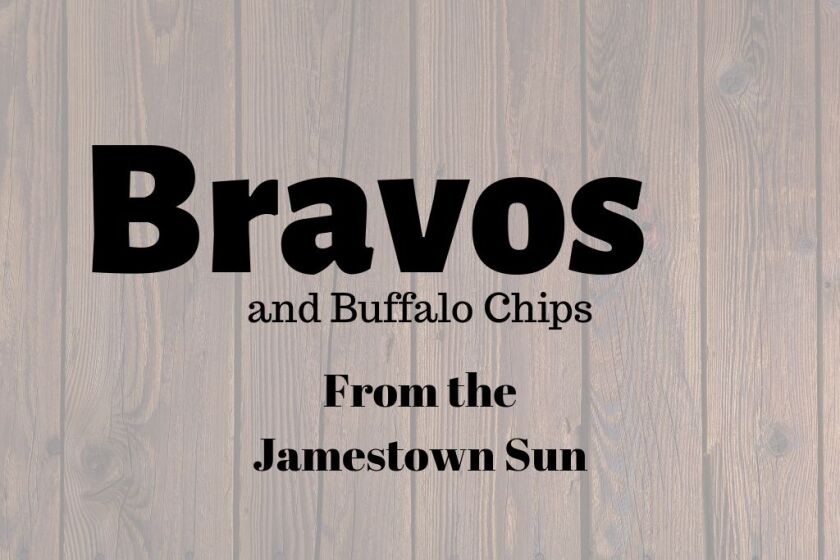 The Jamestown Sun hands out these bravos this week:
Bravo to the Edgeley/Kulm/ Montpelier boys basketball team, which qualified for the Class B state tournament this week in Minot.
Bravo to the University of Jamestown men's basketball team, which competed at the National Association of Intercollegiate Athletics (NAIA) men's basketball national tournament in Omaha, Nebraska, this week.

Bravo to the addition of more seating at the Sensory Garden in Solien Denault Park in Jamestown. The new benches will be installed near the water feature in the spring. The new benches off the main walking path are expected to give people a place to rest and enjoy the water feature. And bravo to the students from the James Valley Career and Technology Center's building trades class who built the benches. Students from classes at the Career and Technology Center also designed and built the first five benches and 32 planters in the garden.
Bravo to Myra Klein of Jamestown, who has been providing free art lessons on Facebook Live that are geared to children. Klein recently received a $1,000 grant from the Cass Clay chapter of the Awesome Foundation to purchase supplies for those lessons and equipment.
Bravo to the University of Jamestown hosting the NAIA Women's Wrestling Invitational last weekend at Harold Newman Arena. And bravo to the Jimmie women's wrestling team, which placed seventh out of 31 teams at the event.
Editorials are the opinion of Jamestown Sun management and the newspaper's editorial board.