Bravo to Blue Jay volleyball team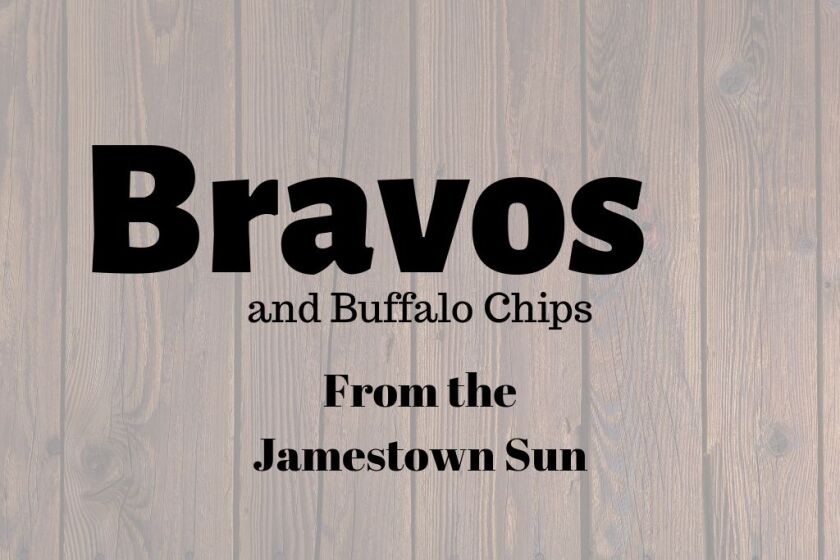 The Jamestown Sun hands out these bravos this week:
Bravo to Sheila Ova and Mona Elsner for their work to help children have a brighter Christmas. Ova has been the coordinator for the Toys for Tots through the U.S. Marine Corps Reserve for more than 15 years, and Elsner is Ova's daughter and assistant for the program. The program provides children in low-income and no-income families with a few gifts for Christmas. And bravo to the businesses in Jamestown that have provided a drop box for people to contribute gifts for the program and those who donate to the program.
Bravo to the Blue Jay volleyball team, which placed fourth at the North Dakota Class A state volleyball tournament on Nov. 21, falling to Fargo Davies. And bravo to Grace Hegerle of JHS, who was named the Class A Senior Athlete of the Year by the North Dakota High School Coaches Association.
Bravo to the Linton/Hazelton-Moffit-Braddock volleyball team which won the North Dakota Class B state championship game Nov. 21 at the Fargodome. The Lions defeated Langdon Area/ Edmore/Munich. And bravo to Sadie Hansen of Oakes, who was named the Class B Senior Athlete of the Year.

Bravo to Great River Energy Spiritwood Station, which is donating $50,000 to Two Rivers ActivityCenter's Building Community Campaign to construct the outdoor Meidinger Splash Park. The Splash Park will include a bathhouse, elevated water activity stations with slides, multiple fountains and splash zones. There will also be a multi-use court for basketball and pickleball, sand volleyball courts and bocce fields and a grass space for free play.
Bravo to area athletes named all-state in 9-man football in North Dakota. Chosen for first-team all-state were Lucas Schumacher and Trey Jacob, Linton/ Hazelton-Moffit-Braddock; Brett Wendel and Colton Ness, LaMoure/Litchville-Marion; Hunter Gronneberg, Griggs County-Midkota; and Jonah Harter, Kidder County. Chosen for first-team all-state in Class A from Oakes were Garret Meehl and Ashton Biesterfeld and Lisbon's Jordan Sours.
Editorials are the opinion of Jamestown Sun management and the newspaper's editorial board.