Bravo to Blue Jays, state champs
The football team won the state championship.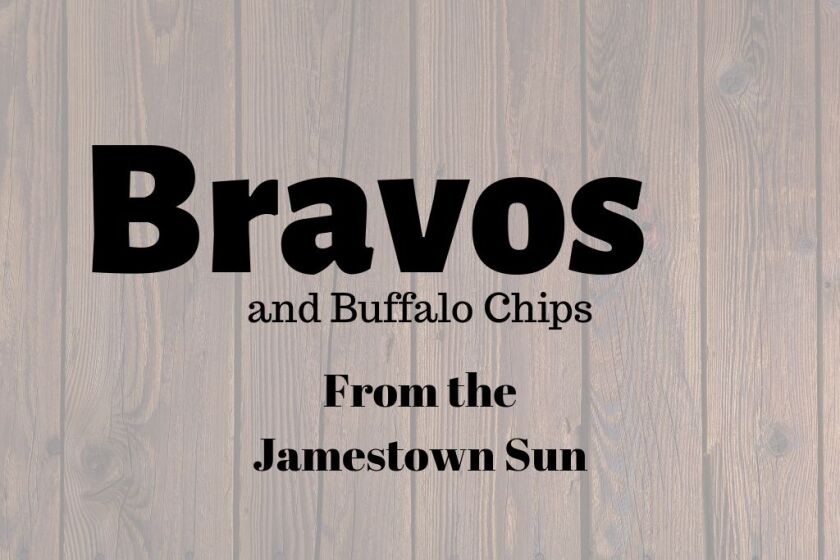 We are part of The Trust Project.
The Jamestown Sun hands out these bravos this week:

Bravo to the Dakota Medical Foundation, which was named the recipient of a $10 million gift from philanthropist MacKenzie Scott. Pat Traynor, Dakota Medical Foundation's executive director, will consult with its network of partners and stakeholders to decide what to do with the donation, according to a Forum News Service story. The foundation expects to increase its mental health, child sexual abuse prevention and crisis relief efforts.
Bravo to the Jamestown High School football team for winning its second-straight Class A State Football title, defeating Fargo North in the Class A championship on Nov. 11. And bravo to Aden Braun, Ethan Gall, Preston Gall, Payton Hochhalter, Colton Mewes, Jackson Walters, Tyson Jorissen and Bo Nelson for earning all-WDA honors and Jack Van Berkom and Nate Walz for earning honorable mentions.
Bravo to the Jamestown High School volleyball team, which made it to the state Class A tournament scheduled Nov. 17-19 at the Bismarck Event Center.
Bravo to two teams from St. John's Academy's Middle School, which were slated to compete in the North Dakota Cyber Madness Tournament in Grand Forks on Nov. 18.
West and five finalists from the East.
Bravo to the Linton/HMB volleyball team, which advanced for the third straight year to the Class B state tournament with its recent win over Carrington.
Bravo to the members of the LaMoure/Litchville-Marion football team honored by the North Dakota High School Activities Association with 9-man football all-state honors this week. Receiving the honor were Colton Ness, named to the 9-man first-team offense; Garrett Hebl, named to the first-team all-state defense, and Tate Mart, Brock Wendel and Anthony Hanson who were named to the second-team, all-state team.
Bravo to the Turtle Mountain Band of Chippewa Indians, which recently became the first tribe in the country to add donor registration to its tribal IDs. On Nov. 14, the tribe and LifeSource, an organization that facilitates the organ, eye and tissue donation process in North Dakota, South Dakota and Minnesota, held an event to celebrate the rollout of IDs with donor designation, called the Greyson Initiative, according to a Forum News Service story. And bravo to Joan Azure, the driving force behind the initiative, named in honor of her grandson, Greyson Parisien, who died in 2019.
Bravo to four people who were recently honored for saving a man's life on Interstate 94 in Cass County. Alyssa Redday, 25, and Nash Heminger, 23, both of Sisseton, South Dakota, North Dakota Highway Patrol Trooper Cameron McCann and Cass County Sheriff's Deputy Ross Krause received the North Dakota Highway Patrol Colonel's Award for Excellence and North Dakota Peace Officers Association Lifesaving Award. Redday and Heminger were traveling south on I-29 late in August when at the Kindred exit they came upon a 24-year-old man walking who was in distress and collapsed. They called 911 and Heminger began CPR until McCann arrived, taking over CPR. They had to administer CPR a second time, with Krause helping until the Kindred Ambulance Service arrived. The man, taken to a Fargo hospital, later recovered.
Editorials are the opinion of Jamestown Sun management and the newspaper's editorial board.
The Community Thanksgiving Dinner was held in Jamestown on Thanksgiving Day.
Here are a few things to be thankful for this holiday.