Bravo to boardings at Jamestown airport
Jamestown Regional Airport had more than 11,300 paid boardings in 2021.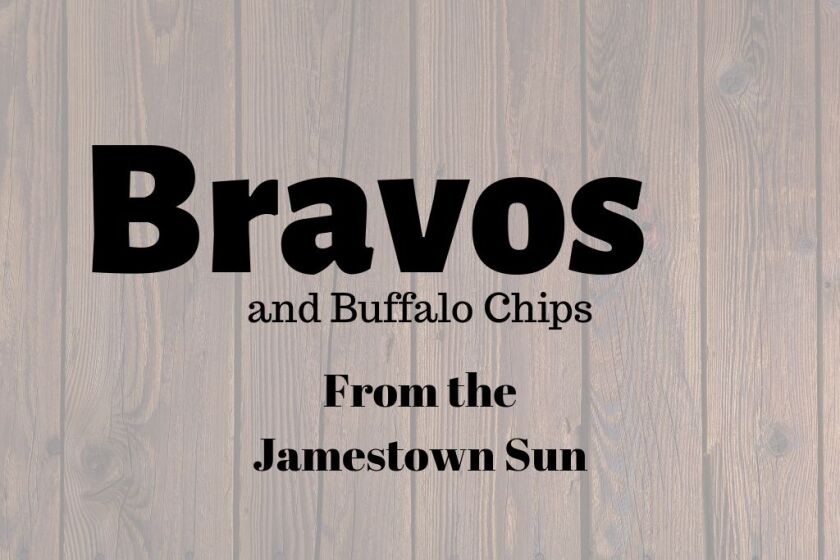 The Jamestown Sun hands out these bravos this week:
Bravo to Brad Schaack of Jamestown, who was recently inducted into the North Dakota Amateur Hockey Association (NDAHA) Hall of Fame. Schaack was recognized for his longtime dedication to hockey in Jamestown.
Bravo to Jamestown Regional Airport surpassing 11,300 paid passenger boardings in 2021, which means it will qualify for $1 million in entitlement funds from the federal Airport Improvement Program. Katie Hemmer, airport director, said 2021 was the airport's third-highest boarding year. Jamestown Regional Airport offers direct flights to Denver on United Airlines, which is operated by SkyWest Airlines.
Bravo to Ruby's Pantry being offered in Thompson, North Dakota. A Forum News Service story reported that St. Matthew's Lutheran Church in Thompson started hosting the monthly pop-up food pantry program that sends families home with hundreds of dollars of corporate overstock food that otherwise would have gone to waste. Recipients pay $22 for the equivalent of $200 worth of groceries. About 20,000 pounds of food are brought to Thompson each month, and Fargo is the only other location in North Dakota where there is a Ruby's Pantry. Ruby's Pantry is an operation of the nonprofit Ruby's Heart Ministries, based in North Branch, Minnesota.
Editorials are the opinion of Jamestown Sun management and the newspaper's editorial board.