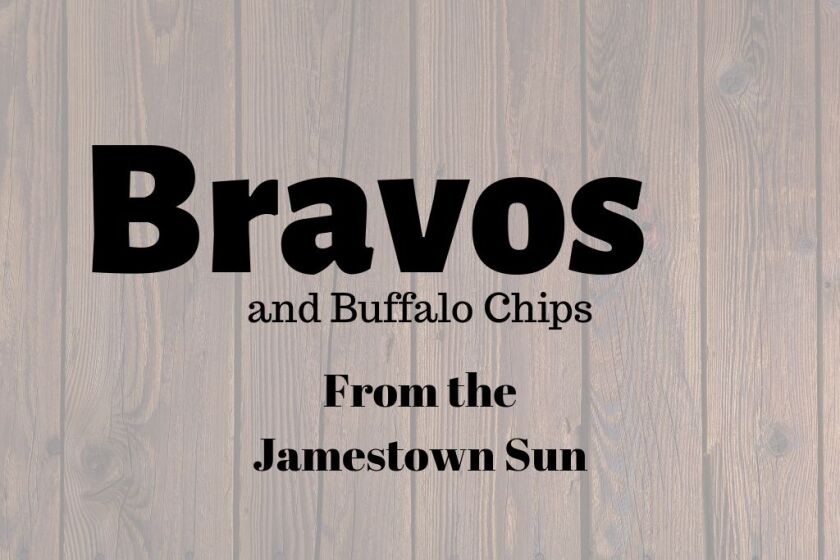 The Jamestown Sun hands out these bravos this week:
Bravo to the Carrington Tour of Homes and the people who opened their homes and yards for display. The proceeds benefited the CHI St. Alexius Health Carrington Medical Center. The tour gave people a chance to show their pride in their lawns and gardens and gave those who took the tour a chance to gather ideas for their own future projects while benefiting the community.
Bravo to Christmas in July and the Ride to Silence the Stigma. The two motorcycle runs are annual events in Jamestown for good causes. The Christmas in July event benefits the students at the Anne Carlsen Center while the Ride to Silence the Stigma enhances awareness fo the problems of depression and suicide, especially among our veterans.
Bravo to the organizers of the 2019 edition of Buffalo Days in Jamestown. The event has been a tradition in the "Buffalo City" since the 1960s and is of special importance this year in it honors the 60th anniversary of the construction of the World's Largest Buffalo.
Buffalo chip to the news the Spiritwood Energy Park Association had terminated its agreement with North Dakota Soybean Processors for a soybean crushing plant at the SEPA industrial park. SEPA is working with another entity and good news may be on the horizon but is always disappointing when a project that has been in the planning and fundraising stages ends without completion.
Bravo to Jamestown community leaders of 1959, including the late Harold Newman and Reese Hawkins, for having the foresight to construct the World's Largest Buffalo which has given the community an identity, brand and marketing tool for 60 years.