Bravo to community members for Arts Park project
project in the Hansen Arts Park that includes installing a sprinkler system and sod. The project also includes planting native flowers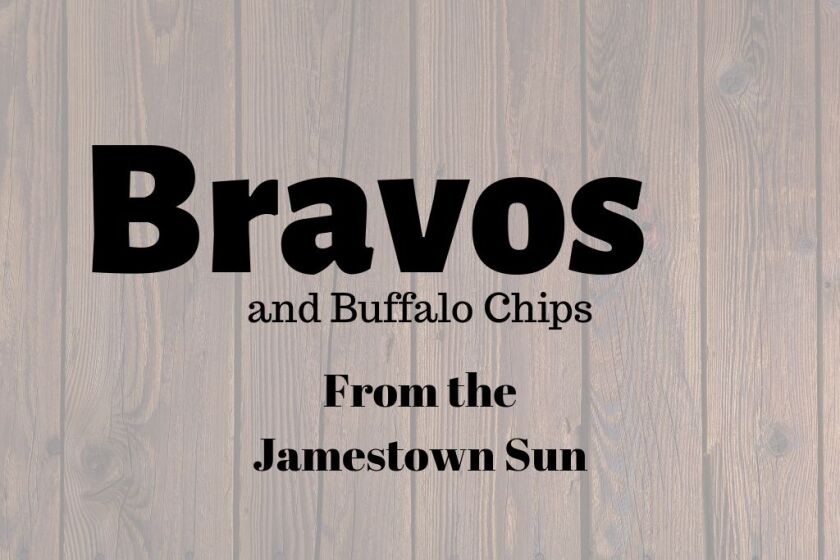 The Jamestown Sun hands out these bravos this week:
Bravo to the Jamestown Parks and Recreation Department for securing grant funding from the Park District Facility Renovation Grant that was utilized from federal American Rescue Plan Act funds to help local communities renovate and upgrade their existing outdoor recreation facilities. The Jamestown Parks and Recreation Department received a $9111,100 grant to update the Al Boelke baseball park and another $10,000 grant to install safety netting along the first baseline at Jack Brown Stadium. The Boelke Park Renovation is estimated to cost $4.68 million and includes the reconfiguration of the fields, two turf infields, a potential restroom and concession buildings and a dedicated parking spot on the west side of the site.
Bravo to Make-A-Wish North Dakota for making Connor George's wish of getting a playset become a reality. Connor was diagnosed with medulloblastoma and had a large cancerous brain tumor that was blocking the spinal fluid from draining out of his brain down to his spinal canal, which led to a buildup of fluid in his head. Doctors did tumor resection in Fargo, and Connor went to Memphis to have surgery for a residual tumor and chemotherapy, which would last for months. Connor eventually returned to Memphis where he had surgery to remove two new brain tumors that was followed by proton therapy radiation. His wish was all about his siblings as he wanted something to do with his brother and sisters. And bravo to the volunteers who installed the playset and others who helped the George family during the ordeal.
Bravo to Ken and Rosemary McDougall and others for their efforts on a project to reinvigorate the Hansen Arts Park with the theme "Prairie Grass Ballet." The McDougalls came up with an idea to install a sprinkler system in the park. Ken McDougall came up with a $26,000 budget for a project in the Hansen Arts Park that includes installing a sprinkler system and sod. The project also includes planting native flowers and having an urban prairie garden that includes signage and QR codes that people can scan with their cellphones to learn more about the flowers and prairie urban gardens. The project is being funded through primary support from James Valley Pheasants Forever, Rotary Club and the Jamestown Community Foundation. Other clubs and supporters have contributed, and a third of the cost of the plants will be paid for by the Stutsman County Soil Conservation Board.
Editorials are the opinion of Jamestown Sun management and the newspaper's editorial board.