Bravo to competition that helps food pantries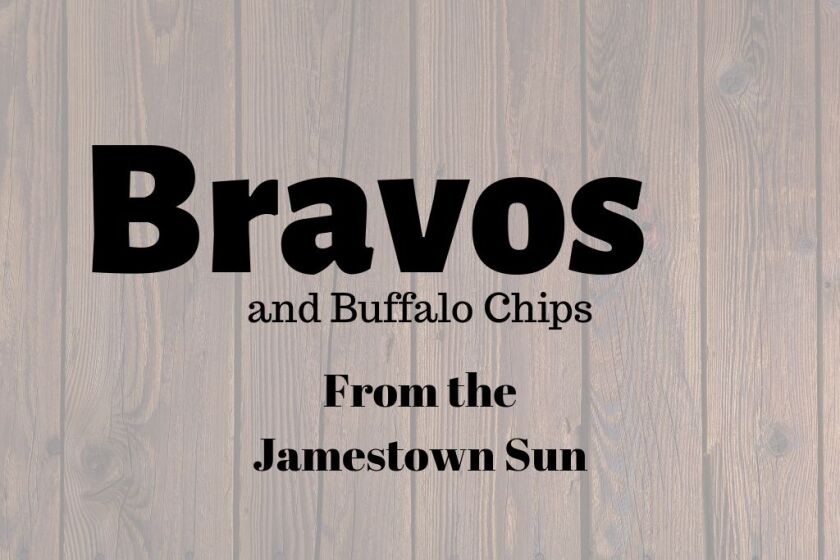 The Jamestown hands out these bravos this week:
Bravo to North Dakota on its 130th anniversary of statehood on Nov. 2. North Dakota officially became a state on Nov. 2, 1889.
Bravo to the collaboration between the University of Jamestown and Jamestown Public Schools through music. An Arts in Education Collaborative Grant allowed the JPS to contract two music students from UJ and the band director for Edgeley Public Schools to provide Jamestown High School students with free voice and piano lessons. Cheryl McIntyre, choir and music theory teacher at JHS, said some students getting the lessons would not have had the opportunity otherwise.
Bravo to North Dakota being one of only 11 states in the country to meet an early deadline for submitting a plan for preventive services to keep children out of foster homes. The deadline was Oct. 1 to submit the plan to get funding through the federal Family First Prevention Services Act of 2018.
Bravo to Cavendish Farms, Newman Signs, Collins Aerospace and Jamestown Regional Medical Center for making a difference in the lives of many through a friendly competition. Employees at the businesses/hospital donated 12,722 items to the Salvation Army and Community Action Food Pantry. Nonperishable food items, personal hygiene products and cleaning supplies were collected and donated. The friendly competition has been going on since 2011.
Bravo to the Jamestown Kiwanis Club and volunteers who packaged 65,000 meals last weekend for Kiwanis Against Hunger as part of the Meals for Hope program. The meals are distributed to those in need.
Bravo to Meghan Ford, Jamestown High School junior who won her second individual Class A girls cross country state championship on Oct. 26 in Minot.
Editorials are the opinion of Jamestown Sun management and the newspaper's editorial board.