Bravo to completion of James River Farmers Union Camp
The camp is located near Jamestown Reservoir.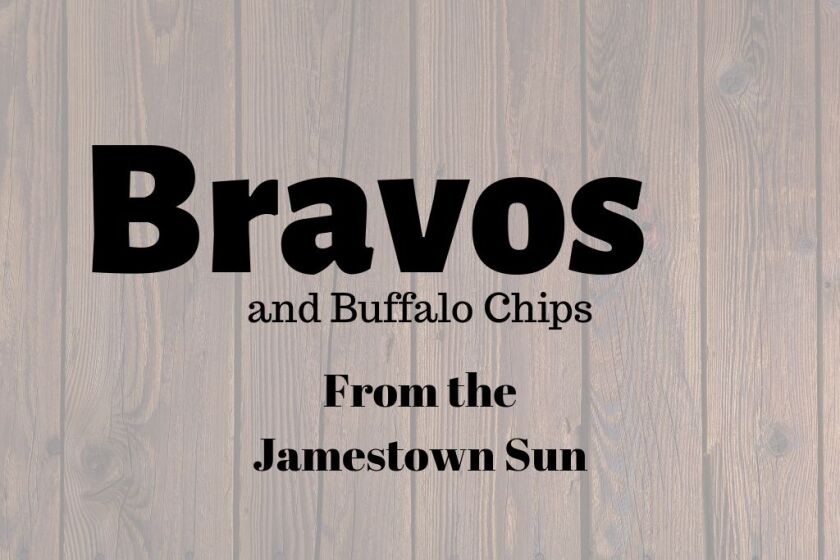 The Jamestown Sun hands out these bravos this week:
Bravo to the completion of the James River Farmers Union Camp at Jamestown Reservoir. The almost $4 million youth camp project was celebrated this week with a grand opening. The camp, located on 19 acres, includes a lodge featuring an indoor gymnasium, STEM classroom, game room and co-op store, as well as a dormitory, boathouse, outdoor volleyball court and softball field.
Bravo to the Kulm City Band, which is celebrating 126 years this weekend in Kulm with music, a parade and other activities. The band intended to celebrate 125 years in 2020 but the coronavirus pandemic pushed it back, so this year it's a 125 + 1 Celebration. The band has about 40 members and performs not only in Kulm but in other communities as well.
Bravo to Jamestown's increase in taxable sales and purchases for the first quarter of 2021, according to the North Dakota Office of State Tax Commissioner. Taxable sales and purchases for Jamestown during that time were $57.2 million, a 10.6% increase from the same quarter in 2020. And bravo to the 14.1% increase in the retail category, the largest on record in the first quarter, $32.6 million, compared to $28.6 million in 2020.
Bravo to Dave Tews of Jamestown, who was one of five North Dakota recipients of the Special Achievement Award recently given by the North Dakota Associated Sportscasters and Sportswriters Association. Tews recently retired after coaching the Jamestown High School gymnastics program for 43 years and has received a number of honors.
Bravo to the University of Jamestown recipients for year-end college awards given by the North Dakota Associated Press Sportscasters and Sportswriters Association. The awards were given to the UJ volleyball team and coach Jon Hegerle, for female team of the year and female team coach of the year, respectively, and the UJ basketball team, male team of the year.
Editorials are the opinion of Jamestown Sun management and the newspaper's editorial board.