Bravo to donations made to project campaigns in Jamestown
Unison Bank is among contributors to a funding campaign for an Arts Center project.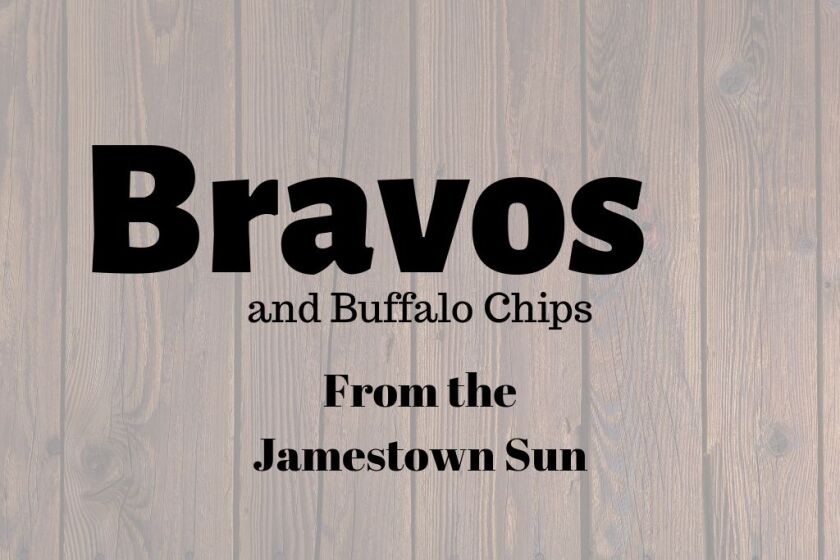 The Jamestown Sun hands out these bravos this week:

Bravo to Clarice and the late Reuben Liechty for a $1 million gift from the Gwendolyn Ruth Liechty Memorial Fund to the campaign for the new Anne Carlsen Center campus project in Jamestown.
Bravo to Bernadette Belzer, who was named to the 2023 Girls Hockey All-State Team. Belzer, a senior at Jamestown High School, scored 16 goals this season.
Bravo to Unison Bank, which announced earlier this week that it has committed $125,000 to the Jamestown Fine Arts Association Inc.'s "Raising the Bar for the Arts" campaign. The campaign aims to purchase and renovate the building formerly known as the Wonder Bar in Jamestown to increase Arts Center programming.
Bravo to Mataeya Mathern and Laikyn Roney, who were named to the All-State Second Team in basketball by the North Dakota Associated Press Sportscasters and Sportswriters
Association. Mathern played for Edgeley/Kulm-Montpelier and Roney for Oakes.
Bravo to the approximate 800 people who registered for the 44th annual Runnin O' the Green held on March 18 in Jamestown. While fewer registered due to weather issues, those who did helped Elks Camp Grassick and people with cancer by registering and paying the fee.
Editorials are the opinion of Jamestown Sun management and the newspaper's editorial board.