Bravo to Exner for service to Stutsman County Fair
Jim Exner worked for 37 years on the fair board.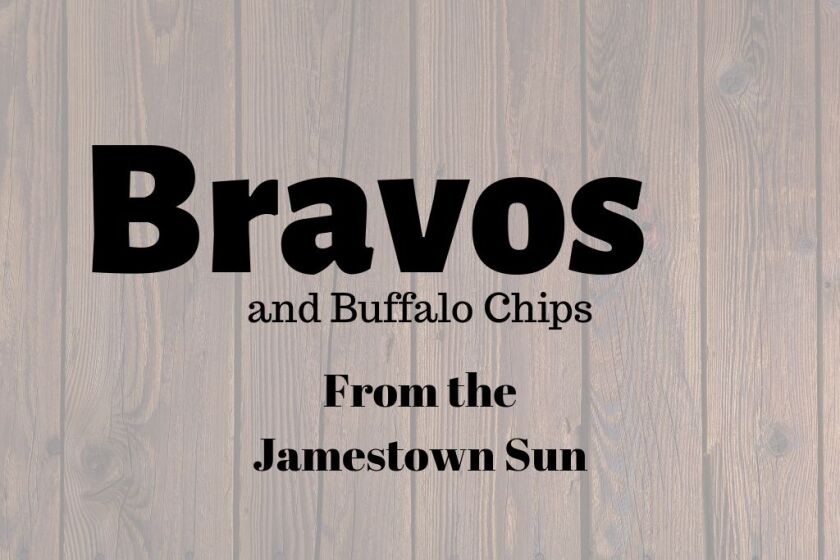 We are part of The Trust Project.
The Jamestown Sun hands out these bravos this week:

Bravo to Jim Exner of Jamestown, who was named to the Hall of Fame for the Heartland Association of Fairs, Festivals & Events on Nov. 19 at the group's convention. The award is given for distinguished achievements in or contributions to the Fairs, Festivals & Events in the Heartland area, which includes North Dakota, South Dakota and the surrounding region. Exner served for 37 years on the Stutsman County Fair board until he retired in March of 2022.

Bravo to the introduction of a resolution by Rep. Jon Nelson, R-Rugby, that would change language in the North Dakota Constitution to remove outdated phrases such as "feebleminded" and "insane". Nelson presented the resolution to the Senate Human Service on Jan. 4, which would require a public vote if approved by the Legislature, according to a Forum News Service story. Examples include changing a "state hospital for the insane" to a "state hospital for the care of individuals with mental illness" and an "institution for the feebleminded" to a "facility for individuals with developmental disabilities."
Editorials are the opinion of Jamestown Sun management and the newspaper's editorial board.