Bravo to Gate City Bank for helping food pantry
The food pantry temporarily closed and the bank donated funds and money to help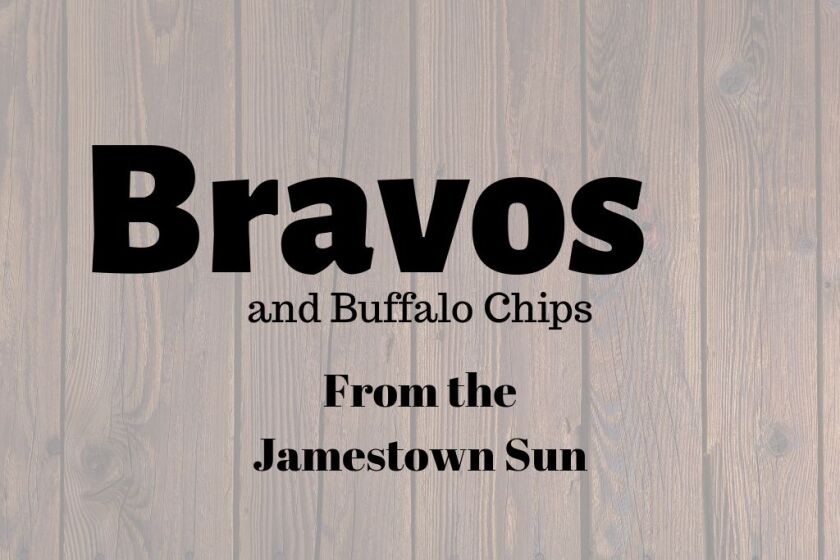 We are part of The Trust Project.
The Jamestown Sun hands out these bravos this week:

Bravo to Sarena Selbo, a Fargo South High School and University of North Dakota graduate, who was recently named chief of the National Wildlife Refuge System in Hawaii, Idaho, Oregon, Washington and the Pacific Islands, which include American Samoa, Guam and the Commonwealth of the Northern Mariana Islands.
Bravo to Gate City Bank in Jamestown for stepping up to donate money and food to help the Jamestown Salvation Army when it was forced to temporarily close its food pantry due to low inventory. Employees unloaded a vehicle packed with food and products and presented a check for $5,000 on Oct. 21 after learning about the situation from a Jamestown Sun story. Hopefully, more donations will continue to be made to keep the food pantry open to help people in need.
Bravo to the North Dakota Mill, which recently commemorated its 100th anniversary. According to a Forum News Service story, the facility processes 130,000 bushels of wheat daily and employs approximately 180 people. The mill mainly processes North Dakota wheat. The North Dakota Mill is the largest single-site mill in the western hemisphere and is the only publicly owned mill in the United States.
Editorials are the opinion of Jamestown Sun management and the newspaper's editorial board.