Bravo to increase in airport boardings
There were slightly more paid passenger boardings at Jamestown Regional Airport in 2022 from 2021.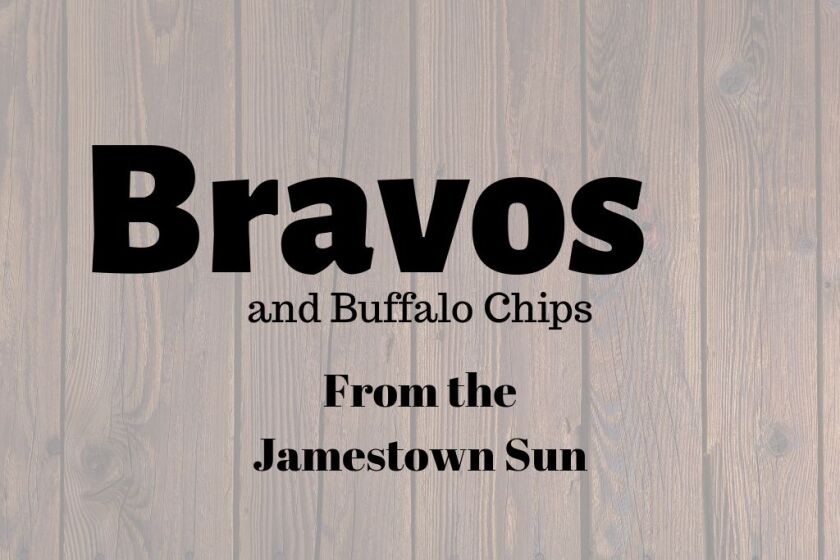 We are part of The Trust Project.
The Jamestown Sun hands out these bravos this week:

Bravo to Unison Bank, which recently donated $10,000 to the Jamestown Rural Fire Department to toward the purchase of a new $700,000 pumper truck to replace its current 1986 pumper truck. JRFD needs to raise $140,000 for the down payment and expects to get the equipment later this year.

Bravo to the increase in passenger boardings at Jamestown Regional Airport in 2022. The airport had 11,203 paid passenger boardings, compared to 11,142 in 2021, an increase of 61. The airport's flight schedule changed in the last half of 2022 with the loss of the early morning flight due to a reported pilot shortage, so it's likely the numbers would have been higher if that had not occurred. But the number of paid passenger boardings exceeded the 10,000 threshold, so the airport qualifies for $1 million in entitlement funds from the federal Airport Improvement Program.

Bravo to Lora Fisher of Jamestown, who was honored at the Jamestown High School gymnastics team's annual Knights of Columbus Invite on Jan. 6 for being involved in gymnastics for 50 years. She was a member of the Blue Jays' 1970 State Gymnastics Championship Team and became a gymnastics judge while in high school. She and Marilyn Falk started the Jamestown Gymnastics Club in 1978. In 1990, Fisher received the National Federation Interscholastic Officials Association Distinguished Service Award. In 2011, she was awarded the North Dakota Gymnastics Official of the Year. Fisher has judged 25 state meets, 38 regional meets and over 400 regular season meets. She plans to retire at the end of this season.
Editorials are the opinion of Jamestown Sun management and the newspaper's editorial board.