Bravo to Jamestown High School athletes
JHS athletes are competing or did compete at state events.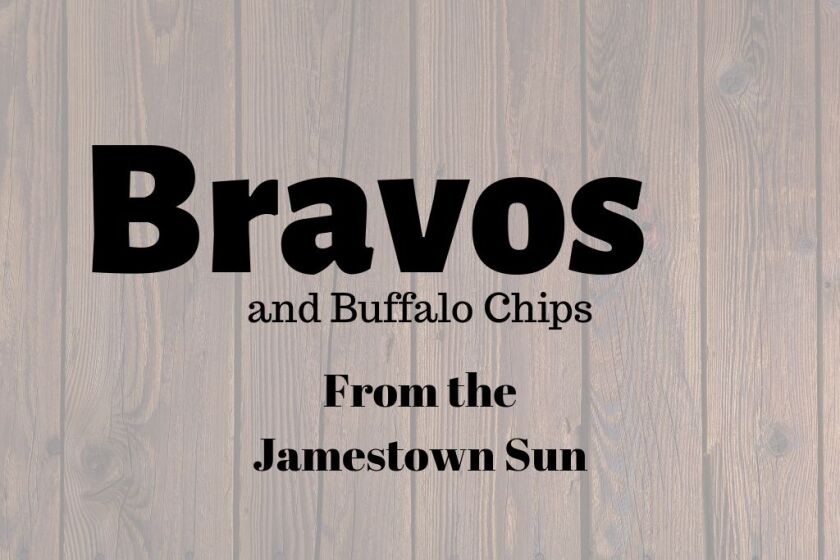 The Jamestown Sun hands out these bravos this week:
Bravo to the Jamestown High School boys hockey team, which won the WDA Tournament for the first time since 1995. At this writing, the Blue Jays were the No. 1 seed out of the West Region at the 2022 Class A State Boys Hockey Tournament and lost to West Fargo Sheyenne 3-2 on Thursday, Feb. 24. They were expected to play the consolation bracket on Friday in Fargo. And bravo to the JHS girls hockey team, also competing at the state tournament in Fargo starting Thursday, Feb. 24. The Blue Jays were seeded No. 7.

Bravo to the JHS girls wrestling team, which completed its first-ever sanctioned wrestling season and competed in the first North Dakota High School Activities Association-sanctioned state tournament last weekend. The Blue Jays placed 10th out of 30 teams. And bravo to Paris Eslick, who had a state runners-up title in the 250-pound bracket, and Hannah Sjostrom, who placed third in the 190-pound frame.

Bravo to the Blue Jay gymnastics team, which is competing at state gymnastics Friday and Saturday in Dickinson.
Editorials are the opinion of Jamestown Sun management and the newspaper's editorial board.