Bravo to Legion of Honor medal recipient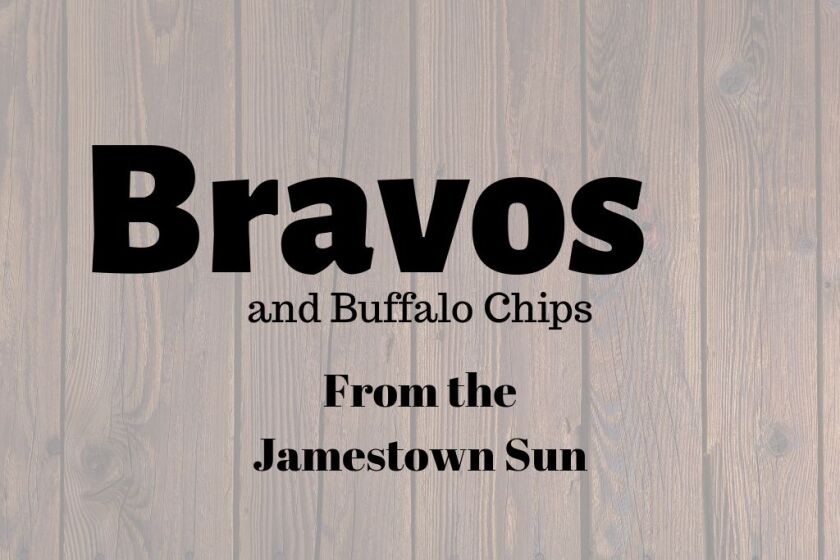 The Jamestown hands out these bravos and a buffalo chip this week:
Buffalo chip that a bighead carp was found in the James River near LaMoure during monitoring of silver carp in the stream. The bighead carp, like the silver carp, is an invasive species that originated in Asia, according to the North Dakota Game and Fish Department.
Bravo to Art Grabowski, 105, of Grand Forks, who received the French Legion of Honor medal at a ceremony Tuesday at the North Dakota Museum of Art. The Legion of Honor medal is given to those "who have achieved remarkable deeds for France," according to a Forum News Service story on event. Grabowski was honored for his role as an American soldier in the liberation of France at the end of WWII.
Bravo to the Youth Summer Meals Program offered through Great Plains Food Bank. Jamestown is one of the cities where the meals were distributed this summer and more than 625 meals have been given away so far. We hope more youth in the community will participate in the summer program.