Bravo to Montpelier weather observers
Don and Marie Olson have recorded precipitation and weather data for 50 years.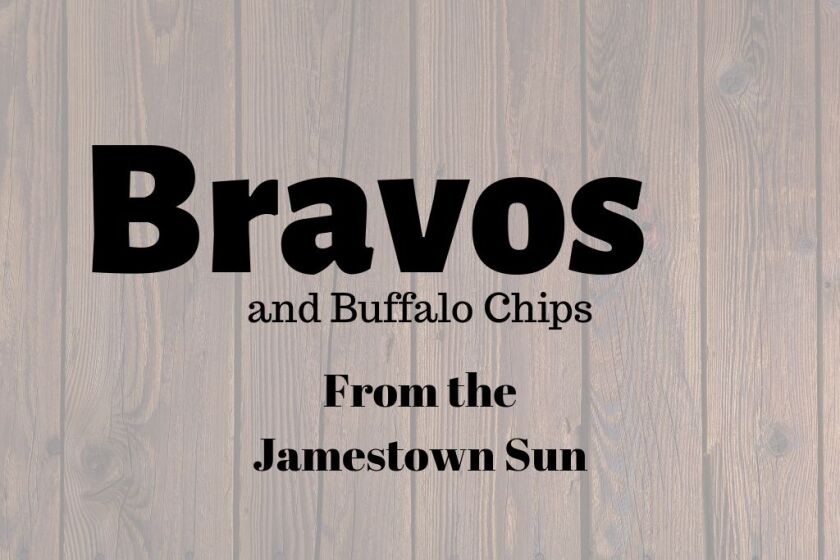 The Jamestown Sun hands out these bravos this week:
Bravo to Don and Marie Olson of Montpelier, N.D., who have been recording daily precipitation totals and reporting weather data to the National Weather Service for 50 years. The Olsons recently received recognition for their longtime work, the Family Heritage Award and the Edward H. Stoll Award. The Family Heritage Award is given to families who have at least 50 years of continuous cooperative weather observations and the Edward H. Stoll Award is given to an observer who has taken weather observations for 50 years.
Bravo to Katie Trumbauer and Hunter Petersen, seniors at Jamestown High School, who received Class A all-state volleyball honors. Trumbauer was named to the Class A First Team, All-State team while Petersen was named to the Class A Second Team, All-State team.
Bravo to those people in Jamestown who helped a pet owner find her lost dog after 10 days. Virginia Schafer's dog, Trudy, escaped Nov. 5 from her home and posts about the lost dog were shared on several Facebook pages. Trudy was recovered on Nov. 15.
Bravo to Brig. Gen. Leo Ryan of Jamestown, who turned over his command of the North Dakota National Guard's Land Component Command to Col. Jonathan Erickson at a ceremony on Nov. 20 at Camp Grafton Training Center. Ryan has led more than 3,000 North Dakota Guard soldiers since September of 2018. Ryan served in the North Dakota National Guard for 36 years before his retirement. He received numerous awards for his service including the North Dakota Distinguished Service Medal.
Editorials are the opinion of Jamestown Sun management and the newspaper's editorial board.
Jamestown Regional Airport had more than 11,300 paid boardings in 2021.