Bravo to people who voted
The general election was Nov. 8.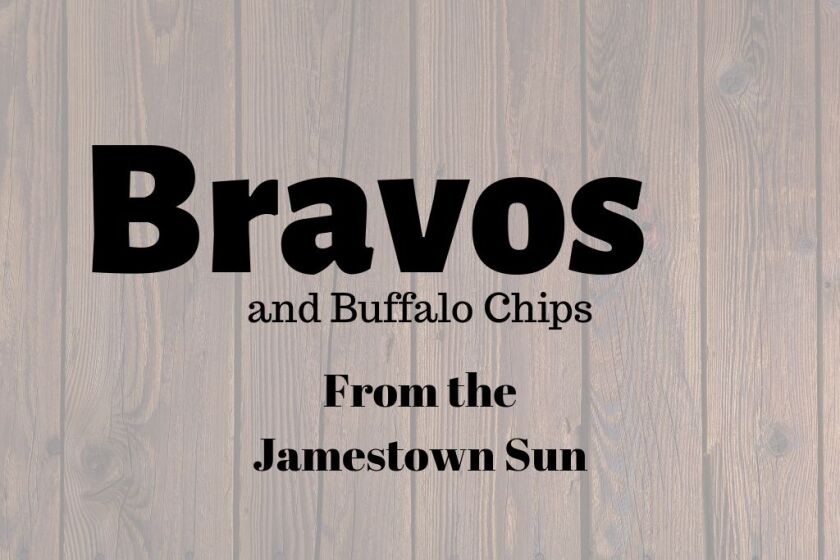 We are part of The Trust Project.
The Jamestown Sun hands out these bravos this week:

Bravo to those people who voted prior to or on Election Day. According to a Forum News Service story, only 43% of North Dakotans voted in this year's election. The state had 564,935 eligible voters, but only 241,879 cast ballots, according to the North Dakota Secretary of State website.

Bravo to veterans for their service to our country. Veterans Day was Friday, Nov. 11.

Bravo to the Jamestown High School football team, which was headed to State and expected to take on Fargo North at this writing in the Fargodome. And bravo to the JHS swimming and diving team, also competing at State this week in West Fargo.

Bravo to planned improvements at Frontier Village for 2023, including the reopening of the General Store. The large building at the site was a draw for many visitors when it was open and has been sorely missed since it closed. Plans to offer ice cream and other treats plus merchandise should appeal to visitors. And bravo to the success of the two new parkettes at the village as well, giving children activities to do that are all about engaging play.

Bravo to Blue Jay athletes recently recognized. Layna Hoffer was named to the All-State Team for Class A girls cross-country by the North Dakota High School Activities Association. Brady Harty, a sophomore, was selected to the 2022 Class A Boys Soccer All-State Second Team.

Bravo to the University of Jamestown, which announced recently that it accomplished a fundraising challenge toward endowment initiated by donor Jack Schuler, raising $1 million in eight months. The $1 million will be matched for a total of $2 million. And bravo to the 271 donors, including 28 new donors, who participated in the campaign.
Editorials are the opinion of Jamestown Sun management and the newspaper's editorial board.