Bravo to Pingree ballpark project
It will be located near Pingree-Buchanan High School.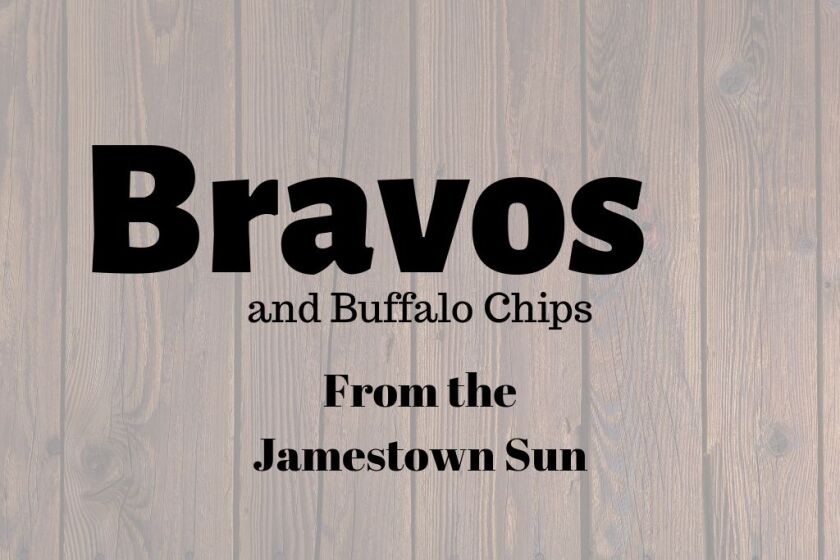 The Jamestown Sun hands out these bravos this week:

Bravo to Louise Williams and Fredrick Gilje for 50 years of membership in the national organization of the American Association of University Women. The two were recognized with a presentation of a framed certificate and letter from the national president by the AAUW Jamestown Affiliate.
Bravo to Kirby and JoAnn Schatz, who farm north of Elgin, North Dakota, and host weekly "farmboy breakfasts" at their home. The breakfasts give farmers near there a chance to sit down and connect, supporting each other through a demanding business.
Bravo to a new ballpark project planned by the nonprofit Pingree-Buchanan Youth Baseball that will be located south of Pingree-Buchanan High School in Pingree. The nonprofit has set a goal of $100,000 for the project and has raised almost $40,000 so far. The new ballpark will be used by youth tee ball, coach-pitch teams, softball teams and official school sports as part of a co-op with Medina, according to Pingree-Buchanan Youth Baseball's Facebook page. The land for the project was purchased and donated to the school district.
Bravo to a small group of individuals in the Devils Lake area who purchased a closed theater in Devils Lake with plans to reopen it this summer. Dubbing themselves the "Unpopped Colonels," Dean Bittner and Marco Tollefson of Devils Lake, Patrick Streyle of Leeds and Jeff Tuebner of Cando and their wives make up the group, which wanted to give people more to do in Devils Lake, particularly for children. Peter Foss from the Devils Lake area is also working with the group.
Bravo to Nikke Domke, owner of Grateful Plates, and Bre Rueda Deleon, owner of Complete Cleanliness, who provided a free meal to Stutsman County Correctional Center employees on May 9 during National Correctional Officer and Employee Appreciation Week, which was May 7-13. About 30 people including 22 correctional center employees, enjoyed a taco bar with all the fixings and homemade cookies. The correctional center also invited a nurse supervisor, members of the Stutsman County Law Enforcement Center's maintenance team and food service employees to enjoy the meal in the Stutsman County Law Enforcement Center.
Editorials are the opinion of Jamestown Sun management and the newspaper's editorial board.