Bravo to planning to pave road in Jamestown
12th Avenue Southeast is dusty and used by a lot of traffic.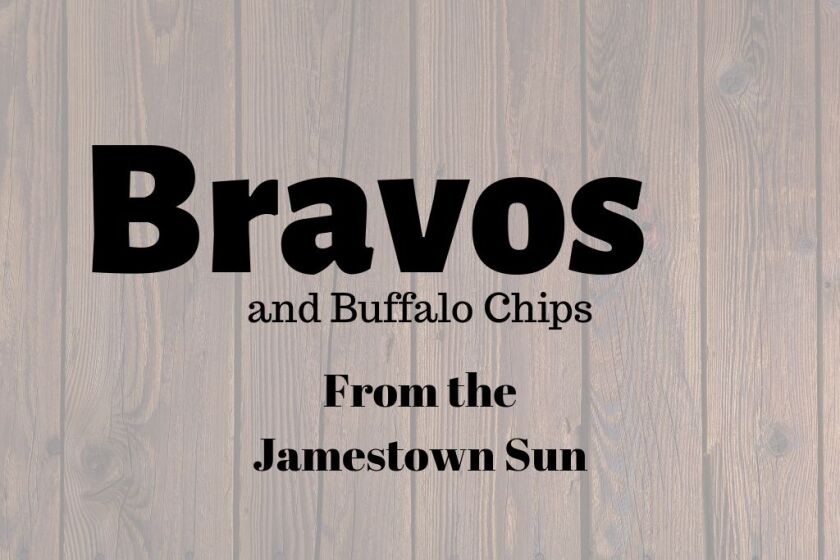 The Jamestown Sun hands out these bravos this week:
Bravo to hands-on learning experiences offered through education. The James Valley Career and Technology Center, for example, offered students in the Building Trades class hands-on learning through building a lake cabin. It's not the only program that offers this, which helps students learn skills and potentially early training for future careers.
Bravo to the city of Jamestown beginning planning to pave a portion of 12th Avenue Southeast between Third and Sixth Streets Southeast. The highly used dirt road means there's a lot of dust along with the traffic. The preliminary engineering agreement will allow for the design of the road this winter with construction and paving in the summer of 2022. The preliminary cost estimate is $1.4 million and about 80% of the project cost will be paid by the North Dakota Department of Transportation.
Bravo to the LaMoure/ Litchville-Marion baseball team which took second in the North Dakota State Class B Baseball Tournament at Jack Brown Stadium on Saturday. Langdon/ Edmore/Munich won the championship with a score of 9-1. It was the first time LaMoure/Litchville-Marion played in the tournament.
Bravo to state Sen. Ray Holmberg, R-Grand Forks, who is the longest-serving state senator in the country along with Nikki Setzler, a South Carolina Democrat, according to the National Conference of State Legislatures. Holmberg, who has served 44 years in the Senate, has the longest, continuous number of years as a senator as does Setzler, according to a Forum News Service story.
Bravo to Phoebe Olson, a junior at Jamestown High School, who finished fifth at the Class A state tennis tournament. She was the first Blue Jay to place in the singles since 1984.
Editorials are the opinion of Jamestown Sun management and the newspaper's editorial board.