Bravo to recipients of Jamestown chamber awards
Individuals and businesses were recognized at the Jamestown Area Chamber of Commerce banquet on Jan. 19.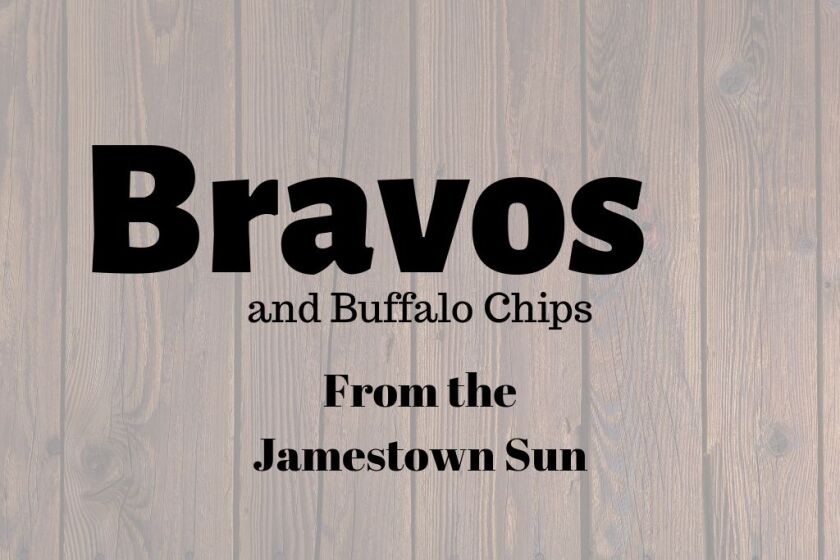 The Jamestown Sun hands out these bravos this week:

Bravo to the increase in passenger boardings at North Dakota's eight commercial airports in 2022 from 2021. The North Dakota Aeronautics Commission said 1,028,159 people traveled, a 16% increase from 2021. The 1 million passenger mark had not occurred since 2019. All of the state's commercial airports, including Jamestown, saw increases in boardings.

Bravo to Trisha Jungels of Jamestown Regional Medical Center, who was chosen for the first UJ Nursing Excellence award. Nursing faculty at the University of Jamestown choose the recipient, which is given to a graduate of the university's nursing program. Recipients demonstrate a passion and commitment to nursing, are devoted to improving patient care and advocating for patients, families and/or communities and are recognized for exemplary service to the nursing profession. Jungels is chief nursing officer and vice president of clinical services at JRMC.

Bravo to the recipients of awards given by the Jamestown Area Chamber of Commerce at its annual Jan. 19 banquet. Alden Kollman received the Outstanding Citizen of the Year Award. The Above and Beyond winner was Ben Smith with Jamestown Public Schools. Shannon Klatt with Central Valley Health District was named the Young Professional of the Year, and R.M. Stoudt was named Business of the Year. Two Rivers Activity Center received the Continuing Beautification Award, Frontier Village the Spot of Beauty Award and First Community Credit Union the Best Landscaping Award.
Editorials are the opinion of Jamestown Sun management and the newspaper's editorial board.