Bravo to resuming visits to facilities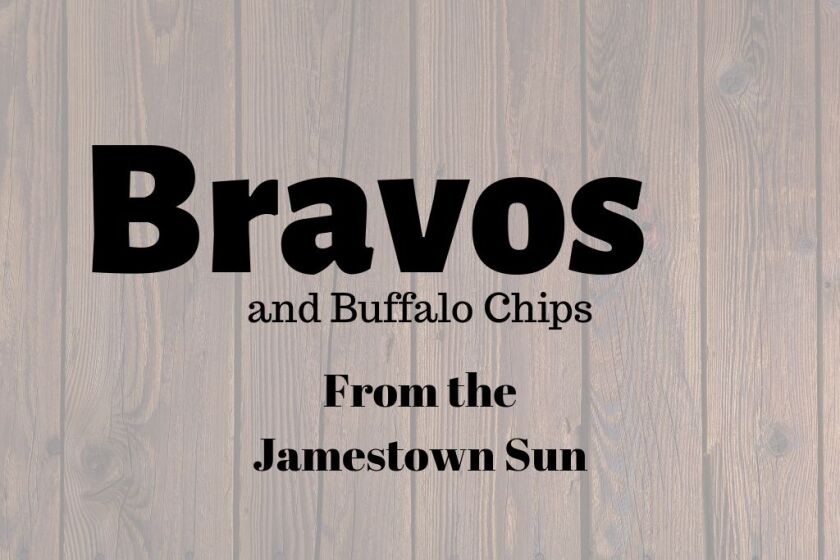 The Jamestown hands out these bravos this week:
Bravo to Berna Kunze, longtime barber in Jamestown. Kunze has had her own shop for 50 years but has been a barber since the 1960s.
Bravo to the resumption of family members being able to visit loved ones at nursing homes, basic care facilities and assisted living facilities in the state. Gov. Doug Burgum amended an executive order last week to allow visitation to resume in a phased approach with specific guidelines in place such as having outdoor visitation, requiring face masks and safe distancing, among others. Many facilities stopped in-person visits in March due to the coronavirus pandemic and Burgum issued an executive order on April 6 to suspend visitation in those facilities.
Bravo to two North Dakota agriculture teachers who started a program to help ag teachers across the country make a new friend in agriculture or strengthen an ag connection. Nikki Fideldy-Doll, an ag education teacher at Center-Stanton (N.D.) High School and Breanna Bregel, an ag education teacher at Kindred (N.D.) High School, created the Adopt an Ag Educator program which is run mainly through social media. Participating ag teachers "adopt" a fellow ag teacher and provide such things as an exchange gift, letters of encouragement and favorite lesson plans, according to a Forum News Service story. The two started the program as a way to lift the spirits of ag teachers during the coronavirus pandemic.
Bravo to those people who voted in the June 9 primary. In Jamestown, voters chose new people and people currently serving their community for positions in government. Congratulations to those who were elected and thank you to all who serve our communities.
Bravo to three missionaries for The Church of Jesus Christ of Latter-day Saints who have been in Jamestown photographing headstones that are uploaded to the Billion Graves website that is used by families and people interested in genealogy. The missionaries from the North Dakota Bismarck Missions for the church have been working on the project for about 10 weeks and uploaded around 7,000 photos, a mission representative said.
Editorials are the opinion of Jamestown Sun management and the newspaper's editorial board.