Bravo to Thanksgiving dinner volunteers
The Community Thanksgiving Dinner was held in Jamestown on Thanksgiving Day.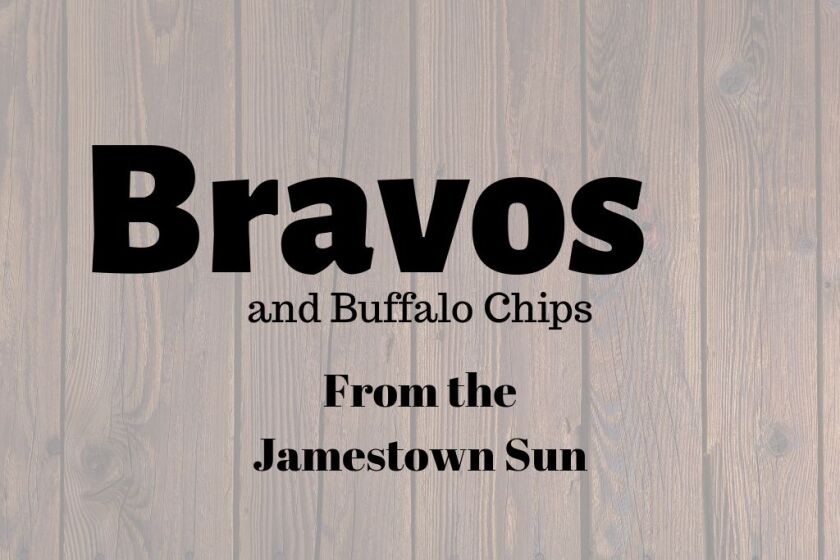 We are part of The Trust Project.
The Jamestown Sun hands out these bravos this week:

Bravo to those who help make Christmas brighter for people in our community. Whether it's supporting local food pantries, the Jamestown Salvation Army or purchasing gifts for children whose wishes are on an Angel Tree tag, the holiday season is brighter for others because of your generosity.

Bravo to those volunteers who prepare, serve and deliver the Community Thanksgiving Dinner. The event was held on Thanksgiving Day by deliveries or a drive-thru process at Concordia Lutheran Church. Volunteers make the dinner a success. And thank you to those businesses and others who sponsor the food for the dinner.

Bravo to the Loyal to Local Holiday Passport program, which encourages shopping locally. It's easy to order online or travel down the road to a larger community to shop, but it's our local businesses that provide jobs, donate to fundraisers and help make our community a vibrant place to live. The Loyal to Local Holiday Passport program, started by the Jamestown Area Chamber of Commerce last year, kicks off today in Jamestown. People can pick up booklets at participating businesses, shop locally and get their booklet stamped and be entered to win prizes after the promotion in January.

Bravo to those who donated winter coats and accessories to the Jamestown Salvation Army for the annual giveaway held recently. About 150 coats were donated; one person made and donated 100 scarves and inmates at the James River Correctional Center made and donated winter hats.

Bravo to Northland Potato Growers Association members, who donated bags of 50-pound red potatoes recently to the Northlands Rescue Mission in Grand Forks. Farmers in that area grew the potatoes, which were donated for the Northland Potato Blessing Project. The potatoes will be used for holiday gift baskets along with meals and food boxes during the next year, according to a Forum News Service story. During the next year, farmers will donate 4,100 pounds of red potatoes and 6,480 bags of potato chips to Northlands Rescue Mission. The chips will be used in sack lunches made by the shelter.

Bravo to Midwest AgEnergy, which donated $20,000 to the Jamestown Rural Fire Department on Nov. 17 toward a new fire truck. Midwest AgEnergy owns Dakota Spirit in the Spiritwood Energy Park Association's industrial park at Spiritwood, which is in JRFD's service area. JRFD is replacing its 36-year-old pumper truck at a cost of $700,000. A portion is being funded through a zero percent loan through the U.S. Department of Agriculture's Rural Economic Development Loan Program; JRFD has to raise $140,000 of the $700,000. The truck is expected to arrive in later 2023.

Bravo to the Jamestown High School volleyball team, which took third at the North Dakota Class A State Volleyball Tournament after defeating Bismarck Legacy.
Editorials are the opinion of Jamestown Sun management and the newspaper's editorial board.