Bravo to the spirit of Christmas in our community
The Jamestown Sun hands out these bravos related to the holiday.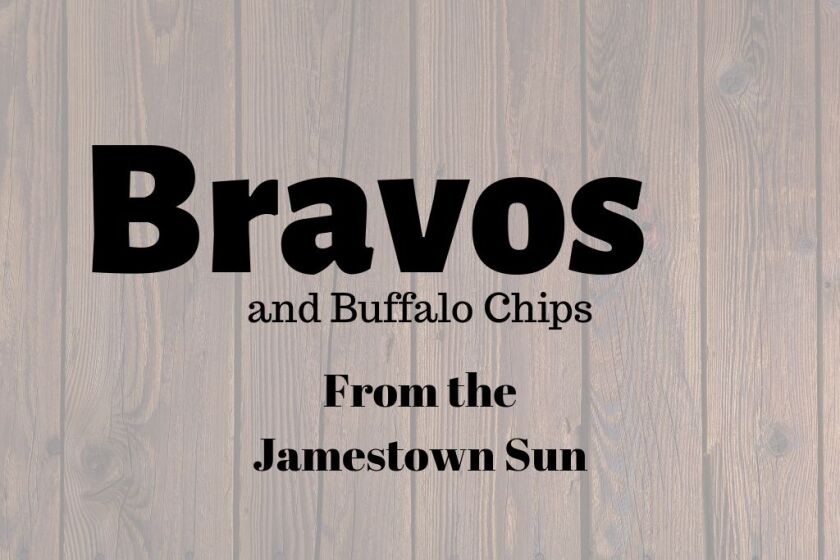 Merry Christmas! Christmas is a time of hope as people celebrate the birth of Jesus Christ. May your Christmas be a time of joy and hope.
In the spirit of Christmas, The Jamestown Sun hands out these bravos related to the holiday:
Bravo to volunteer organizers and workers for the 17th annual Community Christmas Dinner held on Dec. 19 at Victory Lutheran Church. The free meal, offered through a drive-thru and delivery process, consisted of a turkey meal with potatoes and gravy, dressing, dinner roll, cranberries, corn, green bean casserole and dessert. There were 850 meals given out that day, a record number for the dinner.
Bravo to those people who have donated their time to ring the bell for the Jamestown Salvation Army this year. The annual Red Kettle Campaign helps provide funding for services to help people in the community all year long. Volunteers play a key role in getting donations, said Maj. Judy Lowder, corps officer, executive director and pastor of the Jamestown church.
Bravo to donors who helped make Christmas happier for someone else this year. Donations for food baskets and gifts for Angel Tree recipients, food pantries, Cops and Kids, Toys for Tots and the Salvation Army all help other people in need have a brighter Christmas.
Bravo to the spirit of Christmas that lives in our community all year long. It's in the clubs that support causes to help other people, the Jamestown Community Foundation that gives to organizations, Dollars for Scholars that provide scholarships for students and Jamestown United Way, which supports organizations/agencies that assist people of all ages. It's in the donor who gives with fanfare and the donor who gives in secret. It's in our neighbors who look out for each other and our churches that look out for many. It's in many more not mentioned here.
Merry Christmas.
Editorials are the opinion of Jamestown Sun management and the newspaper's editorial board.