Bravo to the stores of Jamestown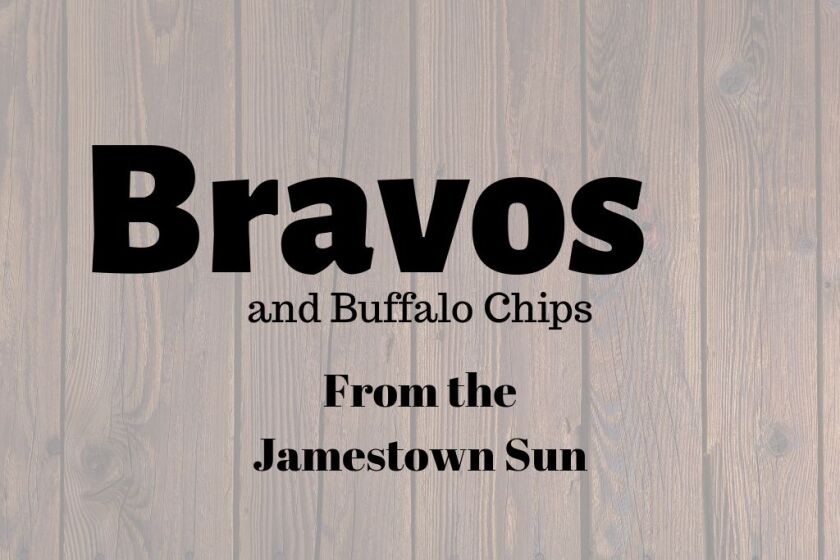 The Jamestown hands out these bravos this week:
Bravo to the Jamestown and Stutsman County residents who have responded to the 2020 U.S. Census. The city and county have a response rate that is higher than the national and state averages.
Bravo to the Jamestown grocery stores and the employees of those stores who are trying to keep the shelves stocked through the coronavirus pandemic and a buffalo chip to the people who buy and hoard more than they need.
Bravo to Rachel Macdonald who offered a free, online yoga class called "Yoga Bliss for COVID Calm." Her message of taking care of minds and bodies during this stressful time is important.
Bravo to the Stutsman County Commission for authorizing a vote-by-mail process for the June primary election. The move will encourage voter participation even if the rules of social distancing are still in place.
Bravo to Lesley Tarno of the Jamestown Public Schools and Bud Morgan of the Jamestown Clowns for delivering meals to student's homes. Morgan wore his clown attire adding a little color and fun to the process.
Editorials are the opinion of Jamestown Sun management and the newspaper's editorial board.