Bravo to UJ women's volleyball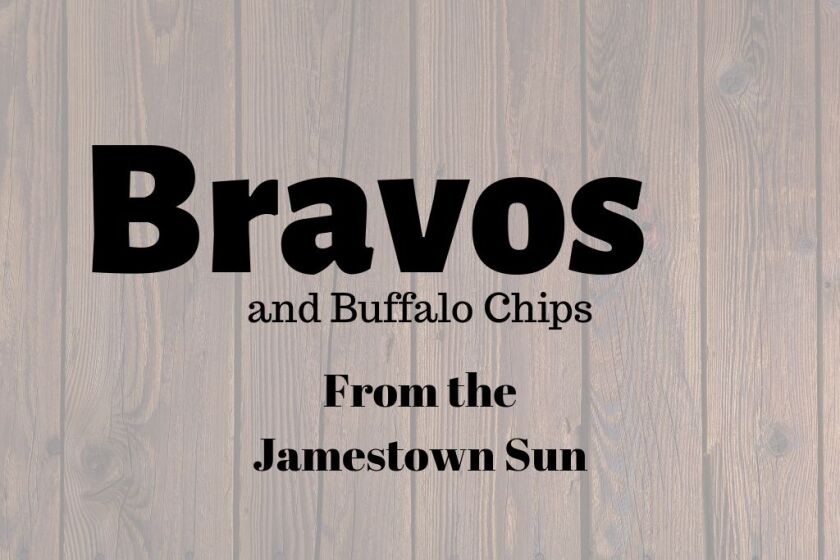 The Jamestown hands out these bravos this week:
Bravo to the University of Jamestown women's volleyball team and its head coach Jon Hegerle for being selected the state's top female college sports team and top female college coach for 2019-20 by the North Dakota Associated Press Sportscasters and Sportswriters Association. The Jimmies finished the season at 33-6 and ranked No. 4 in the NAIA postseason coaches' top 25 poll -- the highest final ranking achieved in the program's 44-year history -- after becoming UJ's first sports team to reach an NAIA championship semifinal last December in Sioux City, Iowa.
Bravo to Jamestown's Kyle Anderson and Jeffrey Schwind Jr. for picking up WISSOTA dirt-track victories this past week. Anderson earned the first street stock victory of his career Sunday in Lisbon, his first win since 2014 in the bomber division, while Schwind won Saturday's second Midwest modified Jeff Carpenter Memorial at Jamestown Speedway. It was Schwind's first win at his home track in his fifth season driving a B-mod.
Bravo to the Great Plains Food Bank for bringing its Farmers to Families food box distribution to Jamestown Wednesday. They did run out of food but vowed to come back in July with twice as much.
Bravo to Collins Aerospace for taking part in the face shield initiative to help meet the needs of the American public through the coronavirus pandemic.
Bravo to the mass testing for the coronavirus done by Central Valley Health District last Thursday at the Stutsman County Fairgrounds. More than 500 people were tested resulting in two new confirmed cases of the coronavirus in the area.
Editorials are the opinion of Jamestown Sun management and the newspaper's editorial board.