Bravo to volunteers cleaning up after rioting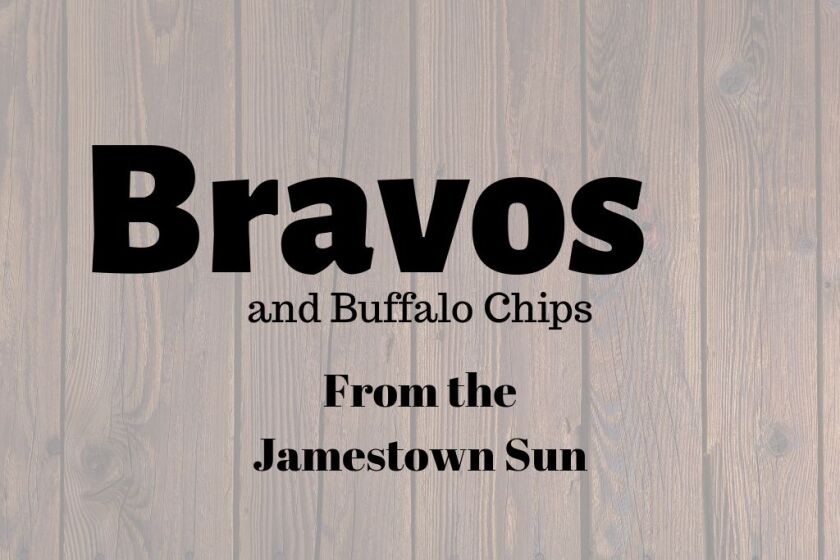 The Jamestown hands out these bravos and a buffalo chip this week:
Bravo to volunteers who helped clean up in Fargo following rioting Saturday. More than two dozen people turned out to help the city clean up in an area near Broadway, sweeping up glass, removing paint and picking up debris.
Buffalo chip to those responsible for vandalism done to benches, a traffic sign and the exterior of Stutsman County Courthouse in Jamestown last week. At least 17 benches were damaged with writing posted on them as was the outside of the courthouse.
Bravo to Asher Wiest, 6, of Jamestown, who wanted to raise money to help the Jamestown Fire Department with its ladder truck purchase. Asher sold lemonade and cookies on May 31 and raised more than $650, which was presented to the Fire Department Monday.
Bravo to Emily St. Aubin of Wishek, who placed first in the Class B girls division of the North Dakota Spring Golf Championships this week in Bismarck. The event was held this week for high school girls and boys after their seasons were canceled due to the coronavirus pandemic.
Editorials are the opinion of Jamestown Sun management and the newspaper's editorial board.