Bravo to volunteers who helped pack meals
The recent Kiwanis Against Hunger event resulted in more than 50,000 meals being readied.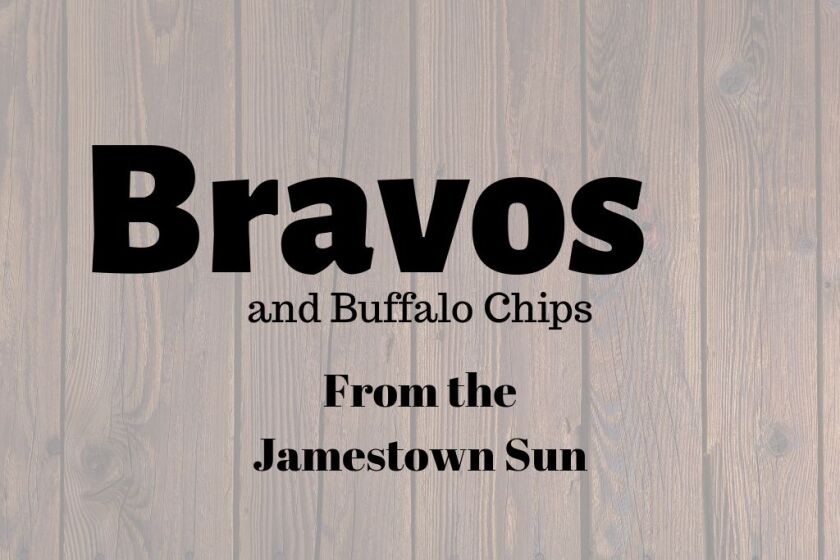 We are part of The Trust Project.
The Jamestown Sun hands out these bravos this week:

Bravo to Jamestown Kiwanis and local volunteers for packing more than 50,000 meals in the Kiwanis Against Hunger event on Oct. 9 at the Jamestown Rural Fire Department. And bravo to Kiwanis members for raising almost $7,000 to provide those meals which will be distributed to families in need. This was the first event since 2019.
Bravo to area 4-H clubs that were recognized as "healthy clubs" for incorporating nutrition, fitness and health activities into their club meetings in 2021-2022. Country Kids and Moon Lake 4-H clubs in Stutsman County were among those honored with the Healthy North Dakota 4-H Club recognition. Country Kids was also among 12 clubs in the state that was recognized for completing the Family Mealtime Challenge. Other area 4-H clubs recognized included Valley Friends, Barnes County; Cloverleafs, LaMoure County; and Tri-County Ag, Hill and Valley, Heart and Soul, McLeod Ag, Aliceton and Sandy Critters, all in Ransom County.
Bravo to Jamestown native Abigail Olson, who set two state records in the United States Powerlifting Association's North Dakota Open on Oct. 2 in Fargo. Olson, who lives in Fargo, squatted 352.7 pounds and benched 196.4 pounds for the two state records.
Bravo to Randy Kautzman of Pingree, who recently received the Driver of the Year from the North Dakota Motor Carriers Association. Kautzman is employed by Hofmann Trucking in Jamestown. The award recognizes a driver who has shown a commitment to safety, made contributions to the trucking industry, shown integrity in interactions with drivers, co-workers, customers and the general public, may have completed documented deeds or heroism and acts of courtesy on or off the highway and made significant contributions to improve the driver's place of work or the lives of those who work with the driver.
Bravo to NDSU Extension agents who were recognized nationally as part of a team honored for the On the Move to Better Health Cooking and Baking Schools Go Virtual program. The program engaged youth in virtual after-school lessons to increase their food preparation knowledge and skills and improve their knowledge of food science and nutrition. The team included area Extension agents Donna Anderson, Eddy and Foster counties, Susan Milender, Barnes County, and Christina Rittenbach, Stutsman County. The team placed first in the nation and was honored at the National Extension Association of Family and Consumer Sciences in Raleigh, North Carolina.
Editorials are the opinion of Jamestown Sun management and the newspaper's editorial board.