Bravo to volunteers who ring the bell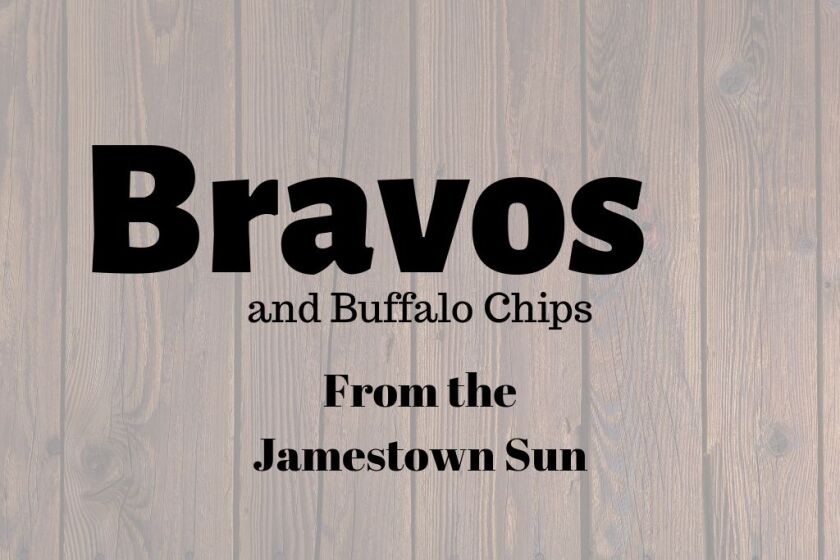 The Jamestown hands out these bravos this week:
Bravo to the Kidder County Wolves, who defeated Cavalier 54-32 in the North Dakota 9-man high school football championship game on Nov. 15 This was the first time in the history of Kidder County's football program that a team made it to the championship.
Bravo to those volunteers who gave their time to help the Jamestown Salvation Army during its Red Kettle Campaign. The campaign kicked off on Nov. 15. Volunteers are crucial to ringing the bell at local sites for donations to help the Salvation Army meet the needs of others in Stutsman County.
Bravo to the warm weather that has allowed the U.S. Army Corps of Engineers to continue higher levels of releases from the Jamestown and Pipestem dams. Any water that can be flowed through the system now, reduces the amount that will need to flow downstream this winter and next spring.
Bravo to the University of Jamestown women's volleyball team for winning the GPAC title and advancing to the NAIA National Tournament in December.
Buffalo chip to distribution problems that have created local and regional price spikes for propane. The fuel is crucial for home heating and farm grain drying in this region.
Editorials are the opinion of Jamestown Sun management and the newspaper's editorial board.