Bravo to JHS Choir on selection for Governor's Choir
Bravos from The Jamestown Sun.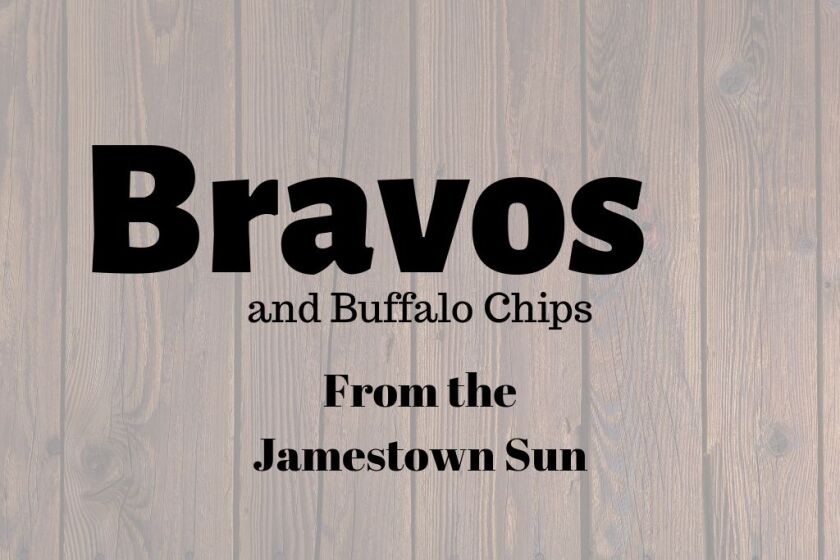 We are part of The Trust Project.
The Jamestown Sun hands out these bravos this week:

Bravo to the Jamestown High School Choir and its director for being chosen as the Governor's Choir for 2022-2023 in North Dakota. The 90 members of the choir work hard all of the time and perform community service, says their director, Cheryl McIntyre. The choir will be a great ambassador for Jamestown as the Governor's Choir.
Bravo to Marketplace for Kids Education Day, held on May 10 at Harold Newman Arena in Jamestown. Students attended various classes that included lessons, experiments and demonstrations to explore careers, technology and the future through hands-on activities that are rooted in entrepreneurship and innovation, according to its website. The students also pitched their inventions and ideas to business professionals. And bravo to the professionals who were part of this event to encourage young people in these fields.
Bravo to Ross Motter, a Jamestown High School junior, who was elected National Central Region vice president recently at the International Career Development Conference for DECA in Atlanta. Motter will travel as part of his national duties and do workshops to help others grow in their leadership skills.
Bravo to Applied Blockchain Inc. and Bitmain, which donated $50,000 to the Two Rivers Activity Center's "Building Community" campaign. The money will be used to construct an outdoor complex for pickleball, sand volleyball and bocce courts near Meidinger Splash Park.
Editorials are the opinion of Jamestown Sun management and the newspaper's editorial board.