Bravo to launch of breastfeeding coalition
Bravos from The Jamestown Sun.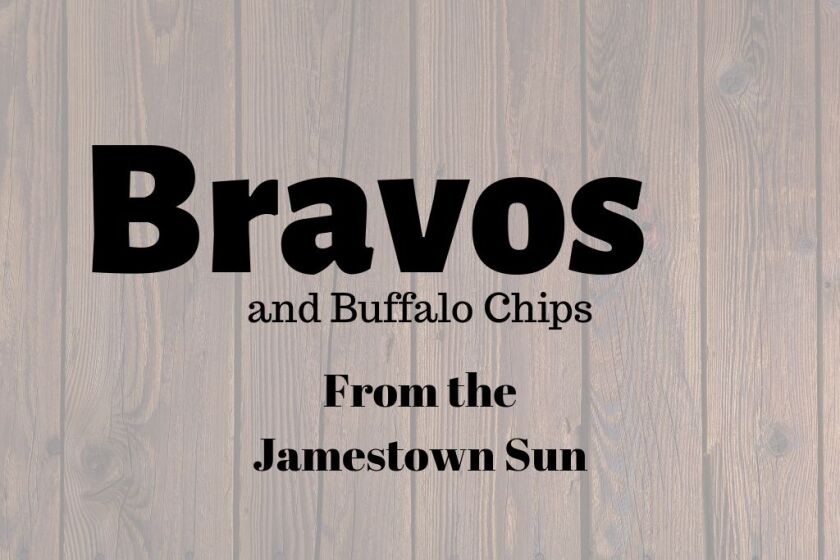 We are part of The Trust Project.
The Jamestown Sun hands out these bravos this week:
Food columnist Sarah Nasello says this recipe for this Savory Tomato Cheddar Galette is her gift to you — layers of pure summer deliciousness (tomatoes, garlic and cheese) encased in a scrumptious, rich and buttery pie crust laced with fresh herbs and flavor.
Bravo to the formation of the James River Valley Breastfeeding Coalition, which will work to provide resources for breastfeeding mothers, increase awareness of breastfeeding and encourage businesses to seek an infant-friendly designation. Those involved in the coalition include Central Valley Health District and breastfeeding professionals. The coalition has partnered with Essentia Health-Jamestown Clinic, Sanford Health in Jamestown, Jamestown Regional Medical Center Family BirthPlace, T & K Pediatric Services, Chatter Pediatric Therapy, the Anne Carlsen Center, and a local representative with Breastfeeding USA and Lamaze Childbirth Education.
Bravo to Aden Braun, Colton Mewes and Hannah Sjostrom, Jamestown High School wrestlers asked to wrestle in their respective divisions for Team North Dakota in the Junior National Duals in Tulsa, Oklahoma, June 15-18. To qualify to compete for the team, an athlete has to win a state title in folk style, freestyle or Greco. Braun, a North Dakota Triple Crown award winner (earning titles in three separate events) was asked to wrestle at 138. Mewes won the 160-pound state title in February. In greco, Team North Dakota squad took seventh in the second-to-last pool while in freestyle the guys one first place in the last pool. Sjostrom, who placed third in the 190-pound category at the first North Dakota High School Activities Association sanctioned state meet earlier this year, helped girls' Team North Dakota earn a second-place finish in the yellow-green bracket.
Bravo to the formation of a skate park planning committee in Jamestown, which is seeking input and working to develop a new skate park in Jamestown.
Bravo to Norman Lutheran Church of rural Kindred, North Dakota, which recently celebrated 150 years of existence this year.
Editorials are the opinion of Jamestown Sun management and the newspaper's editorial board.