Bravo to organizers of Stutsman County Fair
Bravos from The Jamestown Sun.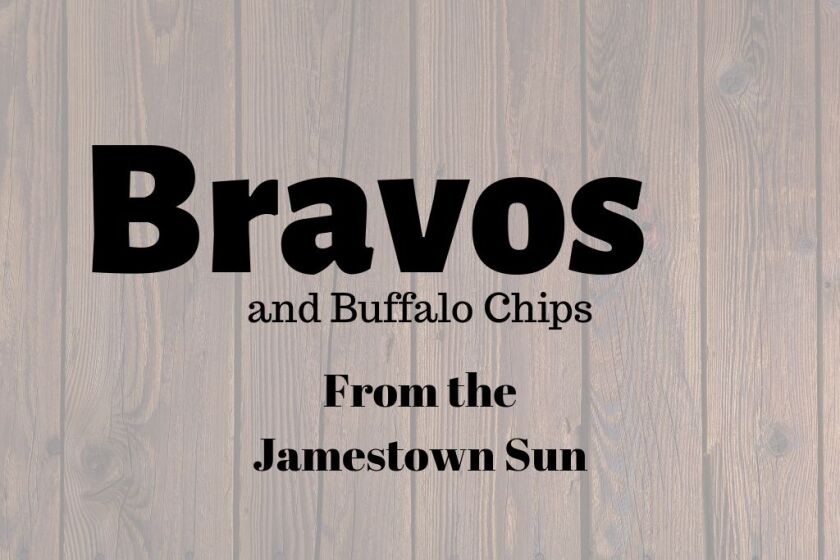 We are part of The Trust Project.
The Jamestown Sun hands out these bravos this week:

Bravo to organizers and workers of the Stutsman County Fair. The fair was held June 29-July 2, and it takes numerous individuals to make the event successful.
Bravo to Disabled American Veterans Chapter 31 for its flag program. For an annual fee, the group posts flags at businesses in Jamestown on Memorial Day, Flag Day, Patriot Day, Labor Day and the Fourth of July. The remaining funds after costs from the program go to help veterans.
Bravo to the Jamestown Downtown Association for holding the Great American 4th of July Kiddie Bike Parade. The event celebrates the holiday with a leisurely parade down First Avenue with people of all ages participating in patriotic colors and decorated wagons and bikes. And bravo to the Sertoma club and businesses that sponsor treats and prizes for the event.
Bravo to Annie Nabwe, recent Jamestown High School graduate, who was named the Gatorade North Dakota Girls Track and Field Player of the Year. Nabwe was the Class A state champion in the shot put, setting a state record with a throw of 49 feet, 10 inches and won state titles in javelin and discus. Nabwe also earned the award in the 2020-21 season.
Bravo to Central Valley Health District and other agencies and organizations that provided the Kids Safety Day in Jamestown. They offered safety tips in several areas to children on June 30 at the Jamestown Civic Center. Almost 350 kids attended the event.

Editorials are the opinion of Jamestown Sun management and the newspaper's editorial board.