Bravo to partnership to feed rural communities
Bravos from The Jamestown Sun.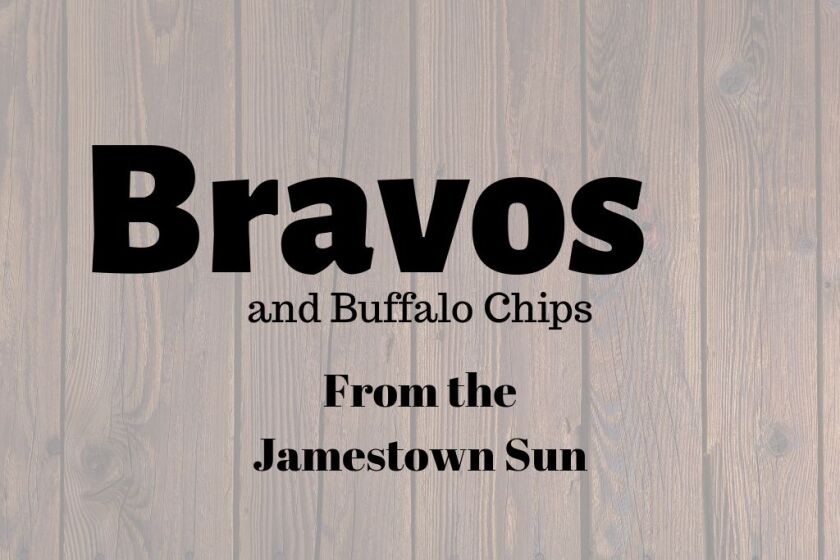 We are part of The Trust Project.
The Jamestown Sun hands out these bravos this week:

Bravo to the organizers and participants in the 13th annual Sweet N' Stickey in Dickey Rib Cook-off fundraiser held on July 9 in Dickey that raised more than $20,000 for Hospice of the Red River Valley. And bravo to the 300 people who came out and supported the cause.
Bravo to the Rural Access Distribution Cooperative, a North Dakota Association of Rural Electric Cooperatives pilot project, which gets groceries to small communities in Walsh County. The project is a partnership between communities and businesses to bring food to Park River, Hoople, Edinburg, Fordville and surrounding area residents through the co-op. Grocery stores place orders collectively, reducing delivery and product costs for consumers. Climate-controlled grocery lockers were also installed in July at Fordville and Park River. People can place online grocery orders, then receive an access code to pick up their orders at the lockers.
Bravo to organizers of events held during Buffalo Days last weekend in Jamestown. Many people turned out for the Buffalo Days Parade, which featured numerous entries, and the vehicle show and activities in McElroy Park were well attended.
Bravo to the North Dakota State Hospital's new partnership with Dakota College at Bottineau announced last week. The NDSH will be a satellite site for the Dakota Nursing Program, an 11-month practical nursing certificate program. The partnership also offers NDSH employees an opportunity to continue their own education while working. The NDSH has served as a training and education campus for decades in various fields and partners with a number of universities and colleges on programs.

Editorials are the opinion of Jamestown Sun management and the newspaper's editorial board.