Bravo to latest Rough Rider Award recipient
Bravos from The Jamestown Sun.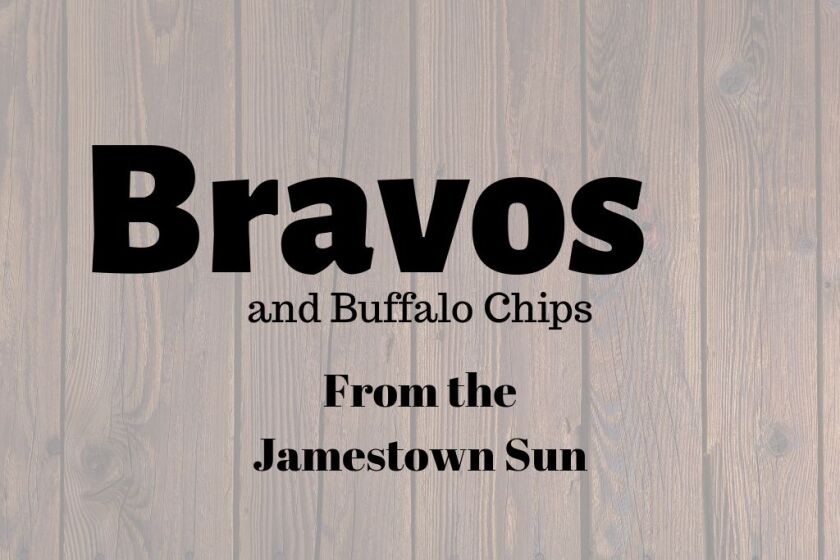 We are part of The Trust Project.
The Jamestown Sun hands out these bravos this week:

Bravo to Tim and Kylie Greshik of Jamestown, who stopped to help a girl in distress in Jamestown Reservoir on July 28. Kylie went into the water and helped the girl get safely to shore.
Bravo to the North Dakota Trooper's Association and an anonymous donor who contributed the funds to purchase a new headstone for Trooper Beryl McLane, the only trooper for the North Dakota Highway Patrol killed in the line of duty. McLane was killed in 1954 by a drunk driver, and a ceremony was held on Monday, Aug. 1, for the new headstone that was placed for McLane and his wife.
Bravo to the late Merton Utgaard, who received the North Dakota Rough Rider Award on Friday, Aug. 5, in a ceremony at the International Peace Garden. Utgaard, who died in 1998 at age 84, established the International Music Camp for students at the International Peace Garden. Since it began, more than 140,000 students and directors from 84 countries have attended. He also served as full-time director of the camp for 28 years.
Editorials are the opinion of Jamestown Sun management and the newspaper's editorial board.