Bravo to UJ for high enrollment
Bravos from The Jamestown Sun.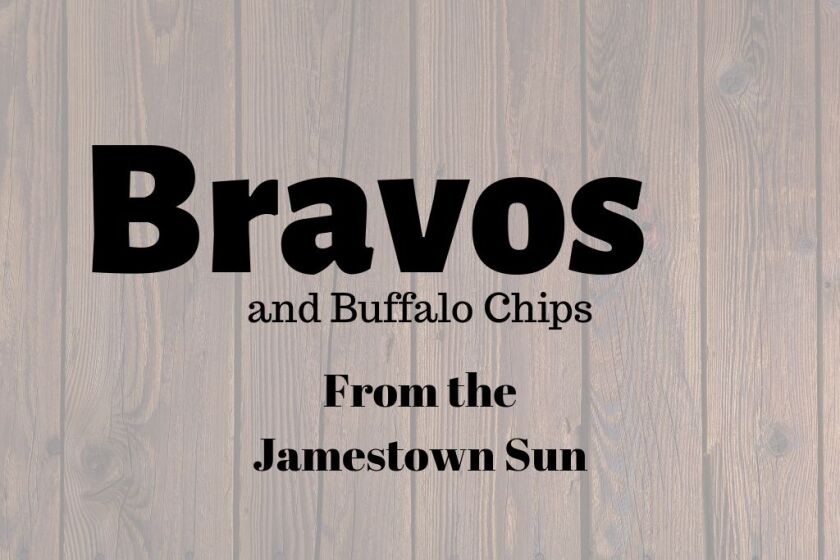 We are part of The Trust Project.
The Jamestown Sun hands out these bravos this week:

Bravo to the addition of a pediatric kidney dialysis service at Children's Hospital at Sanford Medical Center. Sanford Health says it is North Dakota's only such service, according to a Forum News Service story.

Bravo to Bob and Jeannie Peabody of East Grand Forks, Minnesota, who recently signed a gift agreement to donate $2.6 million to the men's hockey program at the University of North Dakota, according to a Forum News Service story. They are giving $2.55 million through their estate plan and $50,000 to make an immediate impact on the program, said the UND Alumni Association and Foundation this week.

Bravo to Ivona Todorovic, English language instructor at Red River High School in Grand Forks, who was named North Dakota's Teacher of the Year on Sept. 19 in Bismarck. Todorovic began working for the school district in 1995 as a paraprofessional and became an English language instructor in 2005, her current position. She helps immigrants and new American students with improving their English proficiency, according to a Forum News Service story.

Bravo to the First Battalion, 188th Air Defense Artillery Regiment of the North Dakota National Guard, which was honored this week for its service, a 14-month deployment to Washington, D.C., according to a Forum News Service story. The ceremony in Grand Forks honored more than 220 members of the group for their service defending the airspace of the National Capital Region. The group was deployed from June 2021 to July 2022 and returned on July 23.

Bravo to the University of Jamestown, which reported last week that it had recorded its second-highest enrollment in the university's history for the 2022-2023 year. There are 1,256 students taking classes at UJ this year.

Bravo to Aspen Humes and Olivia Sorlie, students at Jamestown High School, who have qualified for the 2022 Class A State Golf Meet at the Jamestown Country Club on Oct. 3-4. The two qualified at the Dickinson Invite.

Editorials are the opinion of Jamestown Sun management and the newspaper's editorial board.
The Community Thanksgiving Dinner was held on Nov. 23, Thanksgiving Day.