Bravo to coordinated efforts on airport exercise
Bravos from The Jamestown Sun.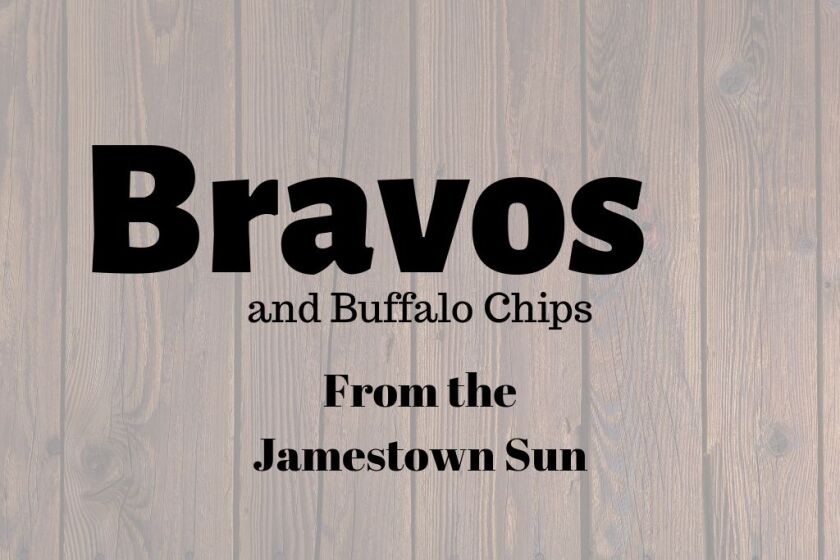 We are part of The Trust Project.
The Jamestown Sun hands out these bravos this week:

Bravo to local agencies and volunteers involved in an airport exercise conducted at Jamestown Regional Airport on Monday, Aug. 15. The full-scale required triennial exercise that simulated a plane crash at the airport helps agencies in emergency services work together and make improvements in communicating with each other, said Jim Reuther, Jamestown fire chief.

Bravo to Boy Scout Zach Hanson and Tammy Mewes of Jamestown Parks and Recreation District for a service project that added a tire playground behind Two Rivers Activity Center. Hanson is working to obtain his Eagle Scout rank and the service project is part of those efforts. And bravo to Kim Hanson, Zach's father, and Boy Scout Troop 163 who helped with the project. The playground located behind Two Rivers Activity Center is now open to the public.

Bravo to the individuals and businesses that donated funds to the Jamestown Police Department for a new K-9 unit, Briggs, a 1-year-old German Shepherd from Slovakia. Briggs and his handler, Cory Beckman, a JPD officer, started a 12-week training course Aug. 8 in Buffalo, Minnesota, where Briggs will be trained and certified in narcotics detection for methamphetamine, cocaine and heroin and apprehension and tracking.

Editorials are the opinion of Jamestown Sun management and the newspaper's editorial board.