Bravo to UJ, JHS athletes
Bravos from The Jamestown Sun.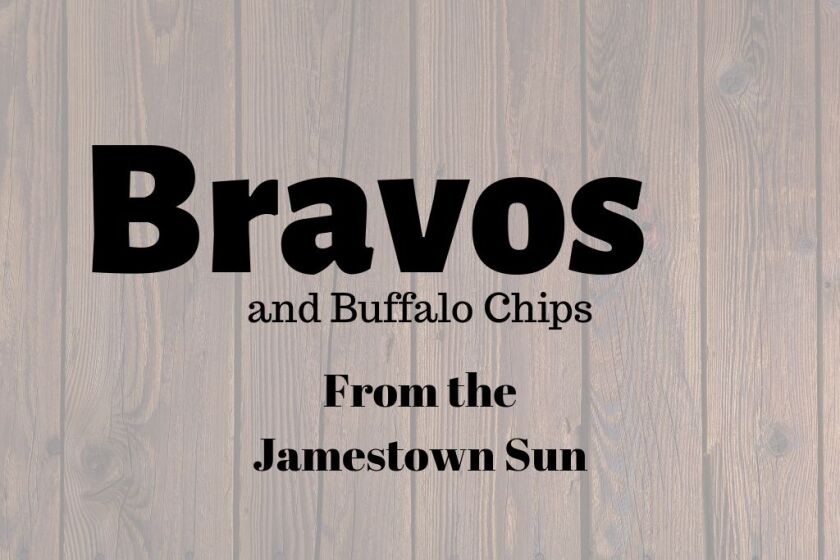 We are part of The Trust Project.
The Jamestown Sun hands out these bravos this week:

Bravo to three University of Jamestown athletes who competed this week at the NAIA National Championships in Gulf Shores, Alabama. Jordyn Toliver competed in the heptathlon, Braeden Gumke in pole vault and Jorden Morales in discus. At this writing, the results were not known.

Bravo to Blue Jay athletes competing at the Class A State Track and Field Meet this week in Bismarck. Jamestown High School has 13 athletes qualified for the event, eight girls and five boys, along with an alternate for the boys 4x100 meter relay

Bravo to those who contributed to the 25th annual Penny Drive at Jamestown Middle School. The drive held March 28-April 1 raised $8,133 and was given to three recipients with connections to JMS: Sherri Armitage, Greg Allen and Braelon Geerdes. And bravo to all of those people who have contributed money to the drive over the years, raising collectively more than $185,000.

Bravo to Lauren Peterka of Jamestown, who will receive the Girl Scout Gold Award on June 11. The award is the highest award to be achieved in Girl Scouts. Peterka earned the award with a Sewing and Cooking Basics Project, teaching a class for girls on baking, cooking and properly setting up and using a sewing machine. Peterka is a senior at Jamestown High School.
Editorials are the opinion of Jamestown Sun management and the newspaper's editorial board.