Bravo to Jamestown High School athletes at state tournaments
Bravos from The Jamestown Sun.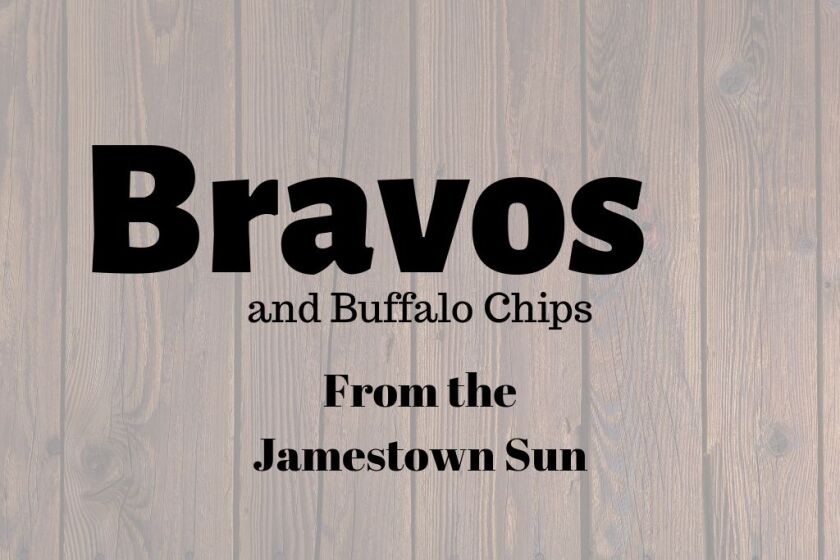 We are part of The Trust Project.
The Jamestown Sun hands out these bravos this week:

Bravo to the Jamestown High School Blue Jay girls, who qualified for the State Class A Softball Tournament that opened this week in Jamestown. And bravo to the Blue Jay boys who qualified for the State Class A Baseball Tournament which is also in Jamestown this week.
Bravo to the Blue Jay girls track and field athletes who took third as a team out of 20 Class A teams at the recent State Track and Field Meet in Bismarck. And bravo to senior Annie Nabwe, who set a new personal, school, state and all-time record in the shot put, launching her shot 49 feet, 10 inches as well as winning titles in discus and javelin.
Bravo to JHS sophomores scoring above the state average in the math, science and English language arts of the North Dakota State Assessment. The online assessment measures students' ability to manage their own time, think critically to solve problems and articulate their thoughts clearly.
Bravo to Phoebe Olson of JHS, who qualified for the Class A State Tennis Tournament this week in Grand Forks. Olson is the first player of Jamestown's program to win a West Region title after being part of the Eastern Dakota Conference.
Editorials are the opinion of Jamestown Sun management and the newspaper's editorial board.