Bravo to plant project groundbreaking
Bravos from The Jamestown Sun.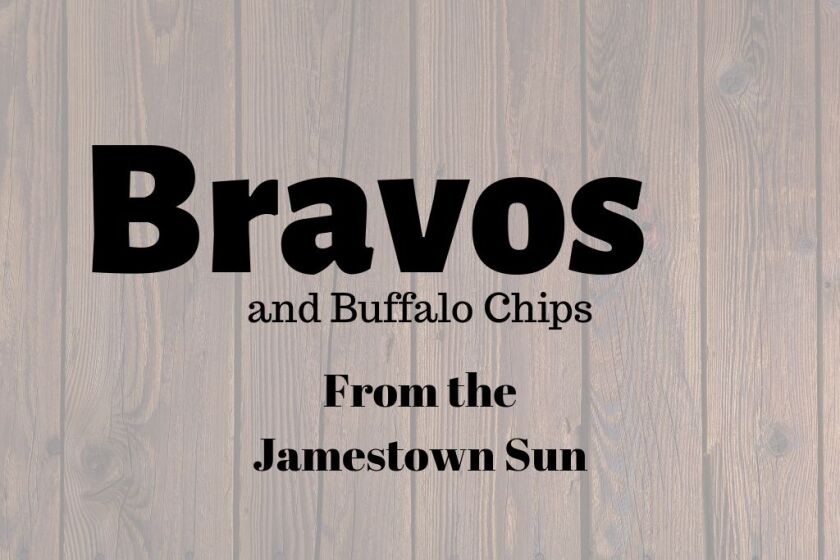 We are part of The Trust Project.
The Jamestown Sun hands out these bravos this week:

Bravo to three Roosevelt Elementary School students who qualified for the International Academic Competition events in Orlando on June 17-25. Canyon Berry, Parker Schmidt and Jayden Paradis qualified in their respective events in the elementary division. The events are the National Science Bee, National History Bee and International Geography Bee.
Bravo to Jamestown being one of the sites for the U.S. Junior Amateur Championship qualifiers on June 13 at the Jamestown Country Club, a first for Jamestown. It is one of 57 sites for the qualifiers throughout the U.S., Canada and Mexico. Fifteen to 20 girls and 30 to 40 boys are expected at the qualifier here.
Bravo to the groundbreaking for the Green Bison Soy Processing facility on June 2 at the Spiritwood Energy Park Association industrial park east of Jamestown. Green Bison Soy Processing is a 75%-25% venture between Archer Daniels Midland Co. and Marathon Petroleum Corp., respectively. The $350 million soybean processing plant is the state's first-ever dedicated soybean crushing plant and refinery and is expected to be online by the 2023 harvest.
Editorials are the opinion of Jamestown Sun management and the newspaper's editorial board.