Bravo to area athletes for honors
Bravos from The Jamestown Sun.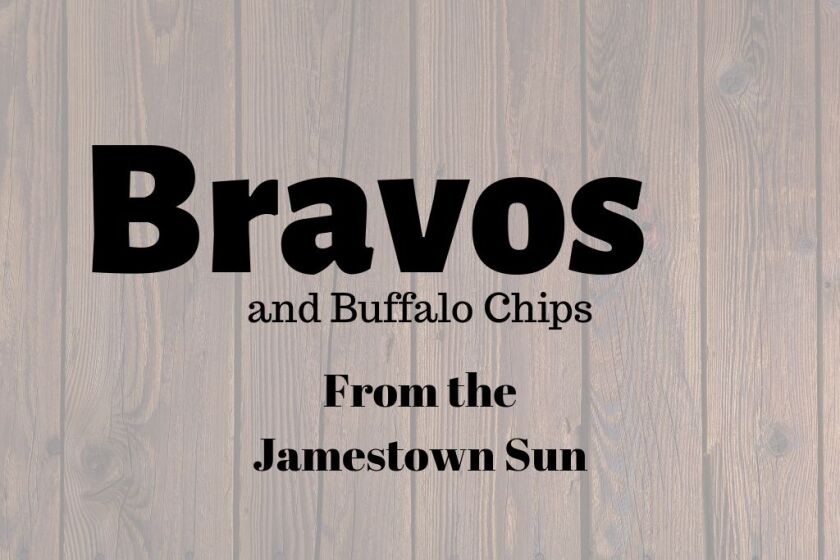 We are part of The Trust Project.
The Jamestown Sun hands out these bravos this week:

Bravo to Phoebe Olson of Jamestown High School, who was runner-up in the state tennis singles championship and received all-state honors.
Bravo to Haley Nelson and Olivia Sorlie, Blue Jay soccer players, who received 2022 Class A Girls Soccer All-State Team honors from the North Dakota High School Activities Association. Nelson, a senior, was named to the first team, and Sorlie, a sophomore, was named to the second team.
Bravo to the improvements being made in Carrington at the City Park and those who have donated funds to pay for them. The Carrington Park Board approved renovating the baseball and softball fields. Other work includes replacing the fencing around the three fields, adding mesh-netting backstops and constructing new dugouts, a concession stand, bathrooms and grandstands. Fundraising and grants are paying for the work, which has been going on for two years and is hoped will be completed later in 2023.
Bravo to Landon Piehl, Corban Potts, Tate Mart and Anthony Hanson of the LaMoure/Litchville-Marion baseball team, who were named to the Class B all-state baseball team following the 2022 Class B State Baseball. Piehl, Potts and Mart were named to the first team and Hanson to the second team.
Bravo to Wings On Strings Kite Club and Jamestown Parks and Recreation Department for co-sponsoring the annual Jamestown Kite Festival, which was held June 10-12 in Jamestown.
Bravo to the Jamestown Downtown Association for holding the 7th annual Rods & Hogs & Things that go VROOM! The event gives people a chance to view all types of motorized vehicles in downtown Jamestown and was held on June 11.
Bravo to Jenna Fischer of Jamestown High School, who was named to the 2022 All-State Softball Team following the 2022 Class A State Softball Tournament.
Editorials are the opinion of Jamestown Sun management and the newspaper's editorial board.

The Community Thanksgiving Dinner was held in Jamestown on Thanksgiving Day.
Here are a few things to be thankful for this holiday.