Precautions key in slowing coronavirus spread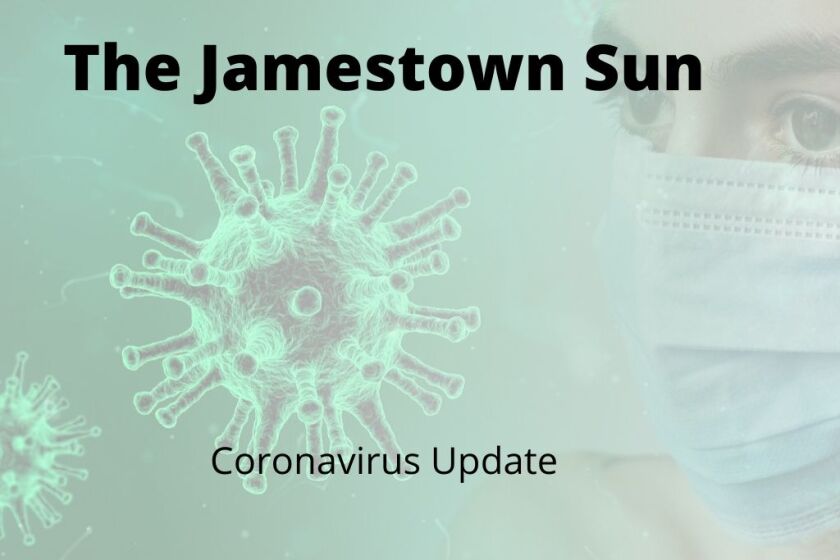 Spending time in a location where a person who has tested positive for the coronavirus worked shouldn't cause concern for people following the proper precautions, according to Robin Iszler, unit administrator for Central Valley Health District. Iszler spoke on the topic Tuesday during a press briefing by health officials concerning the coronavirus.
Two new cases were announced by the North Dakota Department of Health Monday bringing the total to three cases confirmed in Stutsman County. Hugo's Family Marketplace announced Tuesday that one of the new cases was an employee in the store. The store confirmed it had conducted a professional cleaning of the store before reopening Tuesday morning.
"Stopping or shopping where a positive person has been working should not cause alarm," Iszler said.
Iszler said in general terms, commercial facilities in Jamestown are taking precautions by cleaning surfaces regularly.
"Direct face-to-face contact is more likely to cause the spread of the disease than touching something they touched," she said.
Iszler thanked people for wearing masks in public but cautioned against wearing rubber or latex gloves.
"The gloves give a false sense of security," she said. "They can become cross-contaminated if they touch multiple surfaces."
The skilled nursing facilities in Jamestown announced that there were no confirmed cases of COVID-19, the disease caused by the coronavirus, in those facilities.
Tonie Lagodinski, assistant administrator at Ave Maria Village, said their facility has had precautions in place for about six weeks. The facility has prohibited visitors and nonessential personal from entering the buildings. Essential staff are screened every time they come to work and residents at Ave Maria are checked twice a day for any signs of symptoms.
Doug Panchot, executive director of Eventide in Jamestown, said his facility is also taking all precautions necessary to assure the safety of its staff and patients through the pandemic.
Iszler said she has heard talk of reopening businesses and reducing restrictions although there has been no official communications regarding those issues from the state of North Dakota to local health departments.
"I expect it will be a phased-in approach," she said, referring to how restrictions would be lifted. "And I would expect that nursing homes would be the last place to reopen because of their vulnerable population."