Class B volleyball roundup: Wilton/Wing can't get past MPB
Class B volleyball teams were in action on Sept. 22.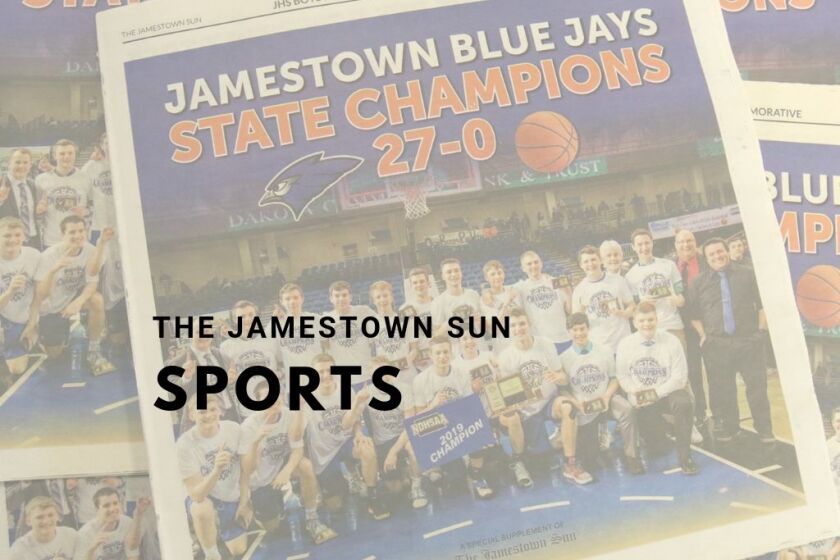 We are part of The Trust Project.
Thursday was Maddie Gefroh's time to shine.
With 11 kills, the sophomore middle hitter led the Medina/Pingree-Buchanan volleyball team to a 3-0 sweep of Wilton/Wing on Thursday evening.
Gefroh was also responsible for popping up five to setter Lilly Bohl and for making two of the team's three stops at the net.
Allison Thomas had herself another double-double night Thursday, racking up 10 kills and 16 digs.
Senior libero, Alaina Bosche, was the defensive leader for the Thunder with 25 digs.
The Thunder is set to take on the defending state champs on Tuesday. First serve is scheduled for 6 p.m. in Linton.
Medina/Pingree-Buchanan 3, Wilton/Wing 0
MPB 25 25 25
WW 14 11 21
MPB — Kills: Maddie Gefroh 11, Allison Thomas 10, Brynn Sorenson 6, Kelsey Vandeberghe 3, Kalen Kinzell 2, Lilly Bohl 1. Assists: Bohl 28, Alaina Bosche 5. Digs: Bosche 25, Thomas 16, Bohl 11, Kinzell 8, Sorenson 5, Gefroh 5, Sophie Bohl 4, Cierra Mack 2, Vandeberghe 1. Aces: Sorenson 3, Kinzell 3, Mack 2, Thomas 1, Bosche 1, Bohl 1, Violet Bohl 1. Blocks: Gefroh 2, Vandeberghe 1.
WW — No final stats provided.
The Jimmies scored 25 points off 16 Broncos turnovers.
Harter hits it harder against Rebels
While Kidder County pitched a evenly-distributed effort in the back row, Edgeley/KM really only needed to worry about two of the Wolves' offensive threats.
A monstrous 31 kills from Kennedy Harter helped lead the Wolves to their ninth win of the season, defeating EKM in five Thursday evening.
Avery Rath tacked on another 20 kills for the Wolves. Breanah Pfaff and Taylor Zimmerman were the only other team members to tabulate any kills.
Rath and Harter combined for 57 digs while libero Kylee Rohrich pitched in another 27 digs. The Wolves had 121 digs recorded as a team with five team members cracking into double digits.
No final stats were provided by EKM.
Kidder County has got a week before its next conference match. The Wolves will face Medina/PB on Sept. 29 at 7:30 p.m.
Edgeley/KM will host Lisbon on Thursday at 7:15 p.m.
Kidder County 3, Edgeley/KM 2
EKM 25 10 23 25 12
KC 18 25 25 23 15
EKM — No final stats provided.
KC — Kills: Kennedy Harter 31, Avery Rath 20, Breanah Pfaff 2, Taylor Zimmerman 1. Assists: Pfaff 49, Rath 2, Harter 2. Digs: Rath 29, Harter 28, Kylee Rohrich 27, Pfaff 18, Zimmerman 10, Drew Stroh 9. Aces: Harter 4, Rath 1, Rohrich 1. Blocks: Harter 1, Pfaff 1, Zimmerman 1.