Blue Jays girls' tennis falls to Bismarck High
The Blue Jays had seven different athletes participate in the event.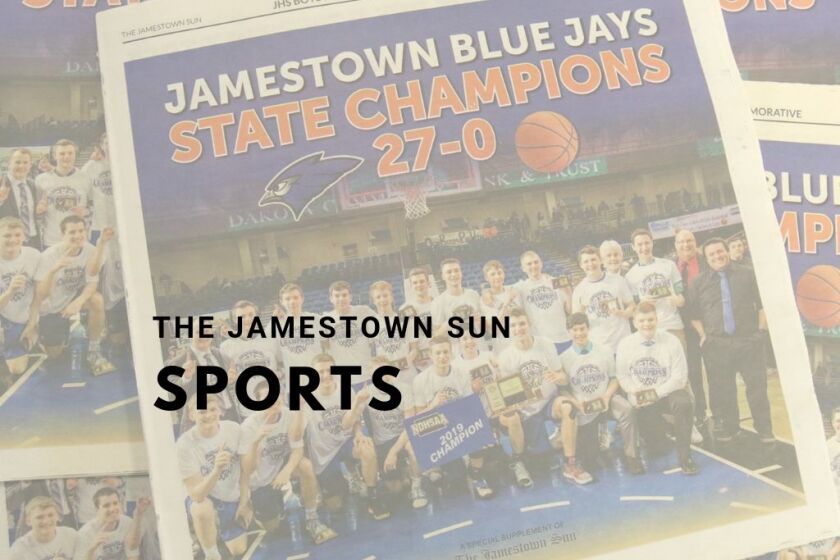 JAMESTOWN — The Jamestown High School girls' tennis team went winless in a match against Bismarck High on Thursday, May 4, at the Bollinger Tennis Courts.
The first match of the day saw the Blue Jays' Hanna Lang fall in straight sets, 0-6, 0-6, to the Demon's Peyton Kovash. The next match was another straight-sets win for the Demons as Sydney Hall beat Isabel Lefevre. The next match was much closer as the Blue Jays' Mylee Michel put a scare into the Demon's Grace Haider despite being only a freshman as she only lost 4-6, 2-6.
The Blue Jays lost the next three singles matches in straight sets. The Blue Jays only won one more set in the match as the Jays doubles team of Michel and Elise Roberts lost to the Demons team of Kovash and Jessica Schuh by a score of 1-6, 0-6.
The Blue Jays are back in action at 4:15 p.m. on Thursday, May 11, when they take on Minot.
Full Results:
Singles:
BHS' Peyton Kovash def. JHS' Hanna Lang, 0-6, 0-6
BHS' Sydney Hall def. JHS' Isabel Lefevre, 0-6, 0-6
BHS' Grace Haider def. JHS' Mylee Michel, 4-6, 2-6
BHS' Megan Richter def. JHS' Elise Roberts, 0-6, 0-6
BHS' Jessica Schuh def. JHS' Daphne Olson, 0-6, 0-6
BHS' Jami Bachmeier def. JHS' Avery Wright, 0-6, 0-6
Doubles:
BHS' Hall/Haider def. JHS' Lang/Lefevre, 0-6, 0-6
BHS' Kovash/Schuh def. JHS' Michel/Roberts, 1-6, 0-6
BHS' Richter/Bachmeier def. JHS' Wright/Isabelle Jones, 0-6, 0-6