Eagles sweep Walleye, 4-0 on current road trip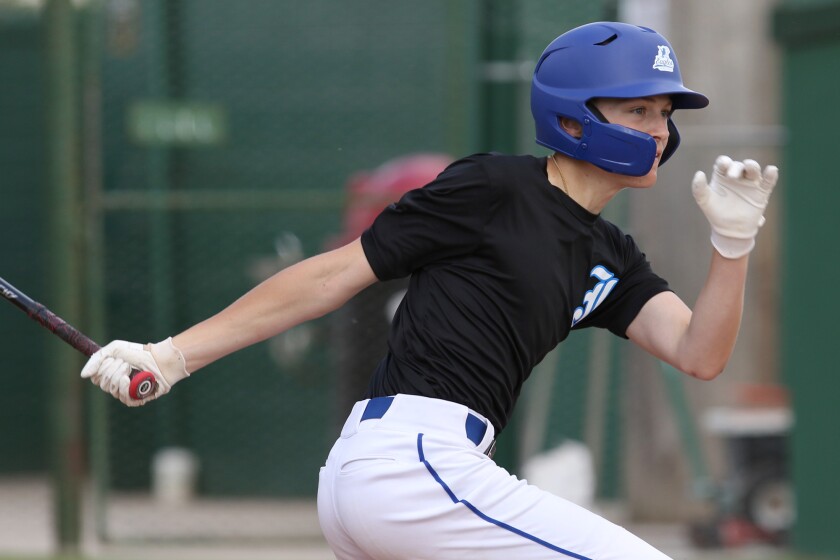 The offense came late for the Jamestown Eagles on Thursday in Watford City, but when it arrived it came in spades.
The Eagles scored six runs in the fifth inning of Game 1 and nine more in the fifth frame of Game 2, en route to sweeping the Watford City Walleye 13-1 and 16-6 in Senior Babe Ruth Class A West Region baseball action.
The pair of victories came on the heels of Wednesday's 24-3, 8-3 sweep of the Williston Oilers in Williston, improving Jamestown to 9-3 overall and 8-0 in the West.
"The boys played very, very well this week and they came to play," said Jamestown Eagles coach Sam Joseph. "Obviously, today we decided to choose the fifth inning to start playing ... but, hey, I guess better late than never."
The Eagles clung to a 2-1 advantage in the opener before following up their sixth-run fifth with five more in the sixth. Both games were cut an inning short via the 10-run mercy rule after six complete.
The Eagles trailed 4-0 after two in the second contest, and 6-2 in the fifth, before plating nine in the bottom half and five more in the sixth. The Eagles' Chris Erickson pitched the first two frames of Game 2 before giving way to Connor Hoyt, who tossed the final four in securing the win.
Hoyt, who recorded 15 first-pitch strikes and notched a pair of strikeouts, also has victories against Dickinson and Minot this summer. Erickson went 4-for-5 at the plate with three RBIs, adding to a double and 2 RBIs he produced in the opener.
"We've been trying some different things on the hill," Joseph said. "Chris doesn't start much but we just wanted to get him some innings. He'd been trying to work through some things, but he did really well with that and Connor came in and does what Connor does."
Jamestown's Tommy Falk (2-for-3), Max Anderson (2-for-3) and Jacoby Nold (2-for-4) helped spur the Eagle's 16-hit attack to end the day. Anderson also tripled and drove in three.
The Eagles' Ty Monson (2 strikeouts) and Mason Lunzman each logged a pair of innings on the mound in Game 1. Michael Mahoney clubbed a pinch-hit double and produced a pair of RBIs, while Nold (3) and Anderson (2) each put up a multi-hit performance. Nold also drove in a pair of runs.
Jamestown's current eight-game conference road trip continues next week with doubleheaders at the Bismarck Representatives on Monday (June 22) and at the Mandan A's on Thursday (June 25). The Eagles will be back at Jack Brown Stadium on June 29 hosting the Bismarck Capitals beginning at 5:30 p.m.
The Eagles produced 61 runs on 49 hits in its four games away from Jack Brown Stadium this week. Jamestown went 12-2 in the American Legion Class A West last season to earn the regional tournament's No. 1 seed, falling to only the Bismarck Caps and the Bismarck Reps during the regular season.
"Our bats didn't want to wake up until the fifth inning today, for some reason," Joseph said. "But they played well."
Jamestown 13, Watford City 1 (6 inn.)
J 100 165 -- 13 12 1
WC 001 000 -- 1 2 1
Jamestown highlights: Max Anderson 2-3; Michael Mahoney 1-1, 2 RBI; Chris Erickson 2 RBI; Jacoby Nold 3 hits, 2 RBI. Doubles: Erickson, Mahoney, Isaac Mimong, Nold.
Jamestown 16, Watford City 6 (6 inn.)
WC 310 020 -- 6 7 1
J 002 095 -- 16 16 0
Jamestown highlights: Chris Erickson 4-5, 3 RBI; Tommy Falk 2-3, RBI; Max Anderson 2-3, 3 RBI; Jacoby Nold 2-4, 2 RBI. Doubles: Falk, Nolan Nenow, Nold. Triples: Anderson.