High school roundup: Rebels ride past Broncos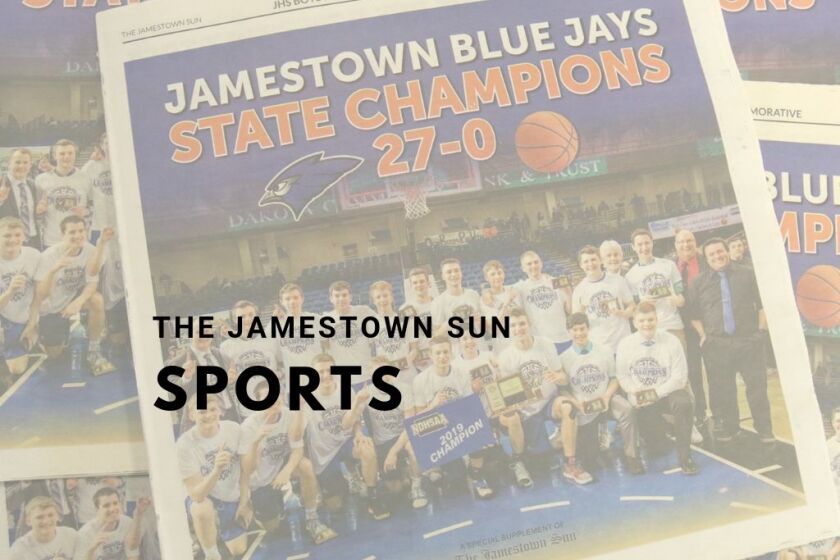 Edgeley/Kulm-Montpelier got its first win of the season Friday evening. EKM now stands at 1-6 while the Broncos still remain winless at 0-5 overall and 0-2 in the Region 1 standings.
The Rebels set the tone of the match with a 26-24 first set win.
Reagan Teske led the Rebels at the net with 11 kills while Grace Irey drilled the ball eight times. Macy Boyer guarded against hits from Taylor Gilbert who topped Lisbon's kill charts with 12 balls smashed and Olivia Tuhy who found the floor seven times.
EKM will host Griggs-Midkota (1-5) on Monday while Lisbon will be on the road to start the week. The Broncos are slated to take on Hankinson (8-5) on Monday.
EKM 3, Lisbon 1
EKM 26 16 25 25
LIS 24 25 19 18
EKM — Kills: Reagan Teske 11, Grace Irey 8, Mataeya Mathern 5, Keyahna Musland 4, Emily Kinzler 3, Anicka Boruvka 2. Assists: Sydney Carlson 29. Digs: Macy Boyer 20, Teske 12, Carlson 8, Musland 6, Kinzler 5, Mathern 3, Boruvka 3, Irey 1. Aces: Musland 3, Boyer 2, Kinzler 1, Carlson 1. Blocks: Irey 3, Kinzler 1.
LIS — Kills: Taylor Gilbert 12, Olivia Tuhy 7, Kyra Haecherl 6, Asha Sweet 2, Katie Deplazes 2. Assists: Sweet 13, Ayriel Lyons 7. Digs: Madison Fellows 18, Tuhy 17, Sweet 11, Rylee Rostock 9, Machaela Mund 5, Lyons 3, Deplazes 3, Haecherl 3, Gilbert 2, Sad 1. Aces: Lyons 3, Gilbert 2, Sweet 1. Blocks: Gilbert 1, Tuhy 1, Haecherl 1.
Broncos buck off Tommies.
Jordan Sours had quite the game Friday night at the Lisbon Sports Complex.
The Lisbon High School football team ran away with a 32-6 win against Thompson to improve to 5-0 in the Class A, Region 1 standings. Thompson dropped to 3-2 in Region 1 and 4-2 overall.
After a scoreless first quarter, Sours found the endzone on a 10-yard run. Hunter Schultz fought through Thompson's defensive line for the two-point conversion to make it an 8-0 game.
Thompson tried to keep pace with the Broncos with a 14-yard pass from Kyle Odenback to Jakob Starcevic but could not convert on the extra points. The score stood at 8-6 Lisbon at the end of the second.
Sours added 24 more scoring yards and three touchdowns in the third and fourth quarters. Sours also converted on a pair of two-point conversions.
The Broncos will travel to Hatton/Northwood (0-7) next Friday while Thompson will host Sargent County (4-2). Both games are slated to kick off at 7 p.m.
Lisbon 32, Thompson 6
T 0 6 0 0 -- 6
LIS 0 8 16 8 -- 32
Scoring
Second quarter
L – Jordan Sours 10 run (Hunter Schultz run)
T – Jakob Starcevic 14 pass from Kyle Odenback (pass failed)
Third quarter
L – Sours 2 run (Schultz run)
L – Sours 12 run (Sours run)
Fourth quarter
L – Sours 10 run (Sours run)