Jamestown Taz Wrestling Club has 12 top 10 finishers in state tourney
The club had two wrestlers finish in first in their weight classes, Jack Schauer and Hannah Sjostrom.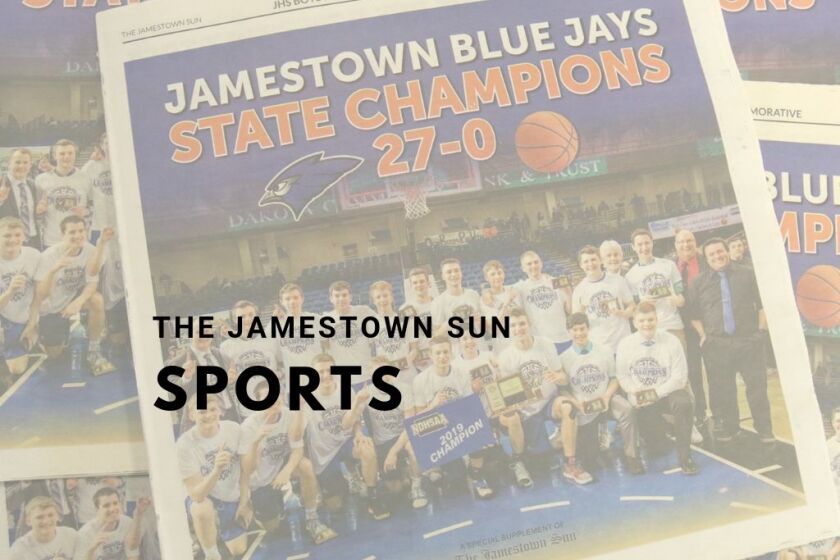 The Jamestown Taz Wrestling Club took 18 grapplers to the North Dakota USA wrestling state tournament over the weekend of March 25-26. The club had 12 wrestlers finish in the top ten, with two first place finishes coming from Jack Schauer in the 14 and under boys 102-pound weight class and Hannah Sjostrom in the junior girls 190-pound weight class.
The club also had four other wrestlers finish in the top five of their respective weight classes as Josh Dickerman finished in third for 16 and under boys in the 170-pound weight class. Merek Elton and Liam Schwanz finished in fourth in their weight classes with Elton finishing just off the podium for 16u boys in the 145-pound weight class and Schwanz for eight and under boys in the 62-pound weight class. AJ Matzke rounded out the top five finishers with a fifth place finish for the 14 and under boys in the 106-pound weight class. The other top ten finishers were Bentley Nord, Karston Wharton, Grady Eckert, Everett Jackson, Maverick Nord and Sam Schauer.
The event also saw Cole Anderson, Connor Anderson, Teagan Bodine, Lillian Hassebrock, Conner Martinson, and Taicen Martinson compete for the Taz Club.
Full results below:
Jack Schauer: first place 14U boys–102 LBs
Hannah Sjostrom: first place junior girls--190 LBs
Josh Dickerman: third place 16U boys–170 LBs
Merek Elton: fourth place 16U boys–145 LBs
Liam Schwanz: fourth place 8U boys—62 LBs
AJ Matzke: fifth place 14U boys–106 LBs
Bentley Nord: sixth place 10U boys–67 LBs
Karston Wharton: sixth place 12U boys–98 LBs
Grady Eckert: top eight finish
Everett Jackson: top eight finish
Maverick Nord: top eight finish
Sam Schauer: top eight finish